Jennifer Lamont Leo
The author blog of Jennifer Lamont Leo.
January 2020 New Releases
More in-depth descriptions of these books can be found on the ACFW Fiction Finder website.
Contemporary Romance:
A Rancher to Trust by Laurel Blount — After learning his ex-wife isn't so ex after all, rebel turned rancher Dan Whitlock is determined to prove he's a changed man…but Bailey Quinn is just as set on finally ending their marriage. When tragedy makes Dan the guardian of little orphaned twins, he and Bailey are drawn back together. But can she forgive the past and open her heart to the family she's always wanted? (Contemporary Romance from Love Inspired (Harlequin))
Star Rising by Janet W. Ferguson — Star Youngblood tries to protect her employer, Mrs. Priscilla Kelly, from the woman's neglectful son, an aspiring flight instructor who has issues with religion, but finds her own heart is at the greatest risk. (Contemporary Romanc, Independently Published)
A Promise to Keep by Melony Teague — Savannah, a widowed research librarian, goes to her twenty year class reunion and gets reacquainted with Michael, a former troublemaker who is now a professional technical rescuer. Before the night is over, a pact between these two old friends will lead them on an adventure into uncharted emotional territory where Michael must confront his past regrets and find the courage to reveal the truth. But can Savannah fly from her sheltered nest and risk her heart on a real-life hero? (Contemporary Romance from Anaiah Press)
General Contemporary:
A Long Time Comin by Robin W. Pearson — To hear Beatrice Agnew tell it, she entered the world with her mouth tightly shut. Just because she finds out she's dying doesn't mean she can't keep it that way. If any of her children have questions about their daddy and the choices she made after he abandoned them, they'd best take it up with Jesus. There's no room in Granny B's house for regrets or hand-holding. Or so she thinks. Her granddaughter, Evelyn Lester, shows up on Beatrice's doorstep anyway, burdened with her own secret baggage. Determined to help her Granny B mend fences with her far-flung brood, Evelyn turns her grandmother's heart and home inside out. Evelyn's meddling uncovers a tucked-away box of old letters, forcing the two women to wrestle with their past and present pain as they confront the truth Beatrice has worked a lifetime to hide. (General Contemporary from Tyndale House)
Historical Romance:
Freedom in the Mountain Wind by Misty M. Beller — A young woman faces overwhelming odds to make her father's dream come true before he dies of lung cancer, but paddling upriver through fierce rapids and fighting hungry grizzlies to follow the Lewis and Clark trail isn't what terrifies her the most. Beaver Tail endured more than he can stand from the women in his Blackfoot camp, but the last disaster gave him the final shove he needed to join this band of brothers searching for one of their group who's gone missing. The last thing he expected was to find a white woman and her sick father stranded at the base of a massive waterfall. His plan is to help them carry their oversize canoe and supplies, then leave them to their strange mission. Yet, the more he learns about the pair, the more he realizes his life is about to be derailed—again. (Historical Romance, Independently Published)
Uncharted Promises by Keely Brooke Keith — Sybil Roberts uses the warmth of delicious meals to lift the spirits of road-weary travelers at The Inn at Falls Creek. Her life at the inn would be perfect if she could just get her brothers and mother to move back home. And if she could see Isaac Owens again. He visited the inn once when he interviewed for the farm manager job, and she's dreamed of his return to Falls Creek ever since. Isaac Owens knows how to run a farm. His family might not have faith in him, but if he succeeds at Falls Creek, he'll prove them wrong. He arrives at the inn thinking the job is his, but the inn's senile owner offered the position to another man too. Isaac must spend the winter competing if he wants to win the job… and Sybil's heart. It will take more than warm meals on cold nights for Sybil and Isaac to find love while working at the isolated inn. (Historical Romance from Edenbrooke Press)
Forever Hidden by Kimberley Woodhouse, Tracie Peterson — Sybil Roberts uses the warmth of delicious meals to lift the spirits of road-weary travelers at The Inn at Falls Creek. Her life at the inn would be perfect if she could just get her brothers and mother to move back home. And if she could see Isaac Owens again. He visited the inn once when he interviewed for the farm manager job, and she's dreamed of his return to Falls Creek ever since. Isaac Owens knows how to run a farm. His family might not have faith in him, but if he succeeds at Falls Creek, he'll prove them wrong. He arrives at the inn thinking the job is his, but the inn's senile owner offered the position to another man too. Isaac must spend the winter competing if he wants to win the job… and Sybil's heart. It will take more than warm meals on cold nights for Sybil and Isaac to find love while working at the isolated inn. (Historical Romance from Bethany House [Baker])
The Gray Chamber by Grace Hitchcock — On Blackwell Island, New York, a hospital was built to keep its patients from ever leaving. With her late father's fortune under her uncle's care until her twenty-fifth birthday in the year 1887, Edyth Foster does not feel pressured to marry or to bow to society's demands. She freely indulges in eccentric hobbies like fencing and riding her velocipede in her cycling costume about the city for all to see. Finding a loophole in the will, though, her uncle whisks Edyth off to the women's lunatic asylum just weeks before her birthday. Do any of Edyth's friends care that she disappeared? At the asylum she meets another inmate, who upon discovering Edyth's plight, confesses that she is Nellie Bly, an undercover journalist for The World. Will either woman find a way to leave the terrifying island and reclaim her true self? (Historical Romance from Barbour Publishing)
Romantic Suspense:
Secret Mountain Hideout by Terri Reed — Staying hidden has kept her alive… But now she's been found. A remote Colorado mountain town and a fake identity have been Ashley Willis's safe haven since fleeing after she witnessed a murder—but now the killer has found her trail. Desperate and terrified, she's prepared to run again…but Deputy Sheriff Chase Fredrick won't let her. With the lawman by her side, can she face danger head-on…and live long enough to bring a murderer to justice? (Romantic Suspense from Love Inspired [Harlequin])
Plus check out these recent additions to Fiction Finder published within the past month:
50-50 by Roger Bruner, Contemporary
Shattered Treasure by Cindy Patterson, Romantic Suspense
The Contessa Is Missing by Linda Siebold, Romantic Suspense
The Forever Sky by Janalyn Voigt, Western Romance
Northern Hearts by Laurie Wood, Romantic Suspense
More in-depth descriptions of these books can be found on the ACFW Fiction Finder website.
Contemporary Romance:
Stranded for the Holidays by Lisa Carter — Running away led her right where she belonged. A new mom for Christmas? She's everything they've wished for. Runaway bride AnnaBeth Cummings needs shelter for the holidays when a blizzard leaves her stranded, and rancher Jonas Stone's happy to help. But his son's been wishing for a mommy for Christmas, and town matchmakers are convinced Annabeth and Jonas are perfect for each other. As the storm clears, city girl AnnaBeth will have to decide: does her heart now belong in the country? (Contemporary Romance from Love Inspired [Harlequin])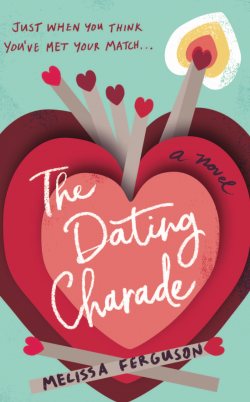 The Dating Charade by Melissa Ferguson — After a knockout first date where Cassie Everson and Jett Bentley claim to not want kids, both come home to find three children dropped in their laps. . . each. While struggling to keep their heads above the parental waters, and without wanting to break up their relationship, they decide to do the mature thing: hide the kids from each other while sorting it all out. What could go wrong? (Contemporary Romance from HarperCollins Christian Publishing)
Home for Christmas by Candee Fick — After an embarrassing failure, a prodigal retreats to a secluded cabin in backwoods Missouri where he encounters an intriguing young woman and an old guitar. When the message in the music touches his heart, will he make it home in time for Christmas? (Contemporary Romance, Independently Published)
Getting Out of the Comfort Zone: Ayanna by Barbara James — While interning as a hospital chaplain, a young military officer falls for an EMT who is an antiwar activist. (Contemporary Romance, Independently Published)
Children's:
Battle In The Valley by Susanne Blumer — The church bell tower transports Chip, Caroline and Billy back thousands of years to an ancient battlefield. There they meet a young shepherd destined to be king and a giant warrior bent on his destruction. Will the children survive the upcoming fight and make it back to Palmetto Island in one piece? (Middle-grade from Sutton Avenue Press)
Historical:
Hope Unchained by Carol Ashby — When a former legionary and a gladiator are hired to escort a young woman on her quest to rescue her brother and sister from slavery, more chains are broken by forgiveness and love than any of them thought possible. (Historical from Cerrillo Press)
Historical Romance:
The Major's Daughter by Regina Jennings — In a western land run, an adventurous socialite stakes a claim on an orphaned outlaw's chosen land, so he decides to stake a claim on her heart. (Historical Romance from Bethany House [Baker])
Sew In Love by Debby Lee, Jacquolyn McMurray, Darlene Panzera, and Kimberley Woodhouse — When four women put needle and thread to fabric, will their sewing lead to love? In Hearts Sewn with Love, during the California gold rush, a beautiful seamstress finds her heart torn between the men who want to marry her and the one fortune hunter who won't. In Woven Hearts, a shirtwaist factory fire survivor struggles to provide for her family despite the disastrous misguided intentions of the handsome union organizer who tries to help. In A Language of Love, a milliner with thick Irish accent and a renowned baseball player with speech impediment meet at the office of a language teacher. But the issues with their backgrounds that first brought them together will also drive them apart. In Tailored Sweethearts, a parachute seamstress struggles with her faith in desperate circumstances. A fighter pilot teaches her to hope in her darkest hours. (Historical Romance from Barbour Publishing)
The Rebel Bride by Shannon McNear — During the clash between Union and Confederacy, quiet Tennessean Pearl MacFarlane is compelled to nurse both Rebel and Yankee wounded who seek refuge at her family's farm. She is determined to remain unmoved by the Yankee cause—until she faces the silent struggle of Union soldier Joshua Wheeler, a recent amputee. The MacFarlane family fits no stereotype Joshua believed in; still he is desperate to regain his footing—as a soldier, as a man, as a Christian—in the aftermath of his debilitating injury. He will use his time behind enemy lines to gather useful intelligence for the Union—if the courageous Rebel woman will stay out of the line of danger. (Historical Romance from Barbour Publishing)
Romantic Suspense:
Silent Night Suspect by Sharee Stover — Suspected of a crime she knows she didn't commit… All she wants for Christmas is to remember. Blood on her blouse. A gun in her hand. A cartel leader's dead body in front of her. Widow Asia Stratton can't remember what happened—just that she's been framed. The only way to prove her innocence is to work with her ex-sweetheart, Nebraska state trooper Slade Jackson. But can they clear her name before this Christmas turns even deadlier? (Romantic Suspense from Love Inspired [Harlequin])
Speculative:
Brand of Light by Ronie Kendig — After a catastrophic explosion, Kersei Dragoumis awakens in a derelict shuttle, alone, injured, and ignorant of the forbidden technology that has swept her into a nightmare. The brand she's borne since childhood burns mysteriously, but the pain is nothing to that when she learns her family is dead and she is accused of their murders. Across the quadrants, Marco Dusan responds to the call of a holy order-not to join them, but to seek a bounty. Gifted-or cursed-with abilities that mark him a Kynigos, a tracker sworn to bring interplanetary fugitives to justice, Marco discovers this particular bounty has nothing to do with justice and everything to do with prophecy. One that involves the hunter as much as the hunted. (Speculative from Enclave Publishing)
Thriller/Suspense:
Laynie Portland, Renegade Spy by Vikki Kestell — Laynie must fight to earn her place on the task force—even as unfolding events expose a looming danger. Wolfe's task force has a leak . . . one that threatens them all. (Suspense, Independently Published)
Plus check out these recent additions to Fiction Finder published within the past month:
Promise for Tomorrow by Michelle De Bruin, Historical Romance
Call to Love by Mary A. Felkins, Contemporary Romance
Joy's Song by Ruth Kyser, Contemporary Romance
Hope Between Us by Christy LaShea, Contemporary Romance
The Trouble in Willow Falls by Pat Nichols, Contemporary
Off the Ground by Catherine Richmond, Historical Romance
Crinoline Cowboys by Patty Smith Hall, Cynthia Hickey, Marilyn Turk, Kathleen Y'Barbo, Historical Romance
A High-Country Christmas by Davalynn Spencer, Historical Romance
The Christmas Gazebo by Marilyn Turk, Lenora Worth, Historical Romance
Edited on Dec. 2 to add: WE HAVE A WINNER! Patricia Wilson's name was selected at random to win the cross necklace. Congratulations, Patricia! Check your in-box for an e-mail from me.
Thank you so much to everyone who took the time to comment. Your interest means the world to me! There will be more giveaways coming up in 2020, so stay tuned! If you're not yet subscribed to my newsletter, that's the best way to stay informed of new posts, giveaways, and book news. Just click on the box to the right to subscribe.
Hello, Sparklers! To celebrate the release of our new historical romance collection, The Highlanders, I'm giving away this stunning Celtic cross necklace from 1928 Jewelry to one cherished reader.
Here's how 1928's catalog describes this gorgeous piece:
A cross created using four intertwined Celtic trinity knots (triquetra) is called a Carolingian Cross necklace. Used here, the pendant is looped in the classic lovely lines known to adorn the famous Book of Kells. Suspended from a rope style chain, this is a gorgeous way to represent your Faith.
Made in USA
Length: 16″ adjustable
It's part of 1928's Symbols of Faith Collection. "Symbols Of Faith is an inspirational line of faith oriented jewelry and gifts. The collection is proudly designed and made in the U.S.A. This inspirational collection offers pieces that are sure to uplift your spirit."
If you'd like an opportunity to win this Celtic cross necklace, simply leave a comment below answering this question: What's your favorite thing about Scottish culture? The tartans? The kilts? The bagpipes? The songs? Ewan McGregor? Haggis? 🙂
Simply name something you like (or think you would like) about Scottish culture and I'll put your name in a drawing for the necklace. I'll do the drawing in early December, in plenty of time for you to give it to someone as a Christmas gift, if you want to. Or just let it adorn your own swanlike neck as you cuddle up with the romantic stories in The Highlanders.
Today I have the pleasure of visiting with Naomi Musch, author of "A Tender Siege," one of four novellas in The Highlanders collection which releases this week!
Set during Pontiac's War in August 1763, "A Tender Siege" tells the story of a Scotsman fighting in colonial Pennsylvania.
"I beg Ye to take me." Wounded in battle in the American wilderness, Lachlan McRea of His Majesty's 42nd Highlanders pleads with God, yearning to be reunited with his lost wife and child. As death hovers hear, he is discovered by Wenonah, a native widow doing all she can to survive alone while avoiding the attentions of a dangerous Shawnee warrior. In aiding one another, their perils increase. If Lachlan can let go of the woman he once loved, he might find healing for both body and soul.
Welcome, Naomi!
Jennifer Lamont Leo: First the basics. Where are you from, who's in your family, and all that good stuff?
Naomi Musch: Hi, everyone. I'm a wife to Jeff (almost 39 years), mom of five, grandma of fourteen, and farm girl from northern Wisconsin, very near Lake Superior.
JLL: Tell us briefly about your writing journey and how you got started as an author.
NM: It's almost embarrassing to say how long ago I started writing, because I was 10 when I decided that authorship was for me. I didn't get my first novel published until I was in my 40s. I finally published when the e-book world opened and an independent press took a chance on me (for which I am ever grateful). I did spend a lot of time writing during those earlier years though. I published articles, newsletters, blogs, and more while my husband and I homeschooled our kids (which, in itself, took almost 30 years with their age spread). My first novel, The Green Veil, was published in 2010. I hope to re-release it along with its full 3-book series again next year.

JLL: What inspired you to write "A Tender Siege"?
NM: After my novel Mist O'er the Voyageur released last year, and I started working on a possible sequel, I fell into some really interesting historical tidbits about Pontiac's War (on the tail of the French and Indian Wars). It got me thinking of some possibilities about a story set during that time. When I was approached about the possibility of joining three other authors in a compilation of Highlander novellas, I was told I could pick any historical era and locale that worked. Right then I knew exactly what I wanted to write about.
JLL: Why did you choose to set your story in the 1763?
NM: Pontiac's War covered a very brief period of time, from 1763 to 1766, with the heaviest of the action taking place in the first year. Once I knew I wanted to write about the Battle so I didn't pick the time period as much as the time period was a given, plus that's when the Battle of Bushy Run took place.
JLL: Tell us about your research process for "A Tender Siege".
Historical fiction writers loooove research, but it's easy for us to run too far down bunny trails. Once I picked Pontiac's War as my period of interest, I knew I had to select a very specific part of it for the sake of the length a novella covers. Truthfully, I usually write full-length novels, and I always find novellas a particular challenge. But I do like a challenge.
I was really drawn to an incident that happened farther north in the war, but no Highlanders fought in that battle, from what I could discover. So I had to accept that there must be a different setting. You see, I was also researching the various Highland regiments that were involved in the wars here on the American continent. The 42nd famed "Black Watch" really appealed to me (though they hadn't received that moniker yet). Nevertheless, the 42nd were heavily involved in the Battle of Bushy Run, so that battle became my way into the story. After determining my hero would be from that regiment, I then had to learn more about his backstory, and what brought him from Scotland to fighting in the Pennsylvania wilderness. A person can get lost for weeks looking at that kind of history!
JLL: Does the story reflect some aspect of your own life and/or faith journey?
NM: I think the stories I write always reflect my faith journey in some way. Not because of experience, but more because of theme. I haven't experienced anything similar to what my hero or heroine experience physically in "A Tender Siege," but I have experienced the deep need to trust God with the future, despite how I feel about it, so in that way I think it resonates with me as well as others.
JLL: Are there any particular challenges you faced while writing this story?
NM: Hm…not sure my memory is good enough to recall. I think for me, time is usually the biggest factor. Writing under a deadline, which I was, kept me on task. But I usually have multiple irons in the fire—the main one being family needs. Did I say I had 14 grandchildren? ? We're a very groupie bunch.
JLL: How do you stay spiritually grounded as you write?
NM: When I'm writing a book, I'm on high alert to themes the Lord might be pointing out to me. Sometimes he does that directly through my characters, sometimes through a sermon at church or on the radio, and sometimes through my life's own uncertainties.
Also, the Lord has taught me that what I do is not about me getting published and selling books, even though I have the obligation to market my material if it does get published. He's taught me that often its about teaching me something. When it comes to me publishing, I know now that all I need to do is my best, and that the outcome is up to Him. That's the spiritual battle, because sometimes I forget and stress. I'm getting better though at really letting the projects go.
JLL: What reading material is next to your favorite reading spot?
NM: Oh my! I'm a book stacker! (Thank goodness for e-readers!) For fiction, I'm currently reading Danielle Thorne's The Privateer of San Madrid. I've been acquainted with Danielle in the book world for some years, but this is my first time reading a book by her. She's good! Her writing is very in-depth and eloquent. Her characters very defined and unique.
I'm also going back and forth between two non-fiction works: Discipleship Counseling by Dr. Neil T. Anderson and Extreme Grandparenting by Dr. Tim & Darcy Kimmel. There are a few different writing craft books I'm meandering through. I tend to hop around in those, from plotting to marketing to grammar.   
JLL: What's on your music playlist?
NM: I don't really have one. On any given day I might want to hear Mercy Me singing "Happy Dance" or the full soundtrack of Last of the Mohicans. However, when I needed some mood music during the early writing stages of A Tender Siege I listened to Scocha – Scots Wha Hae and The Lonely Grenadier quite a few times. (Thanks, Youtube.)
JLL: Any can't-miss movies, TV series, blogs, vlogs, podcasts, etc., that you'd recommend?
Podcasts: Novel Marketing; TV series- I'm currently hooked on Heartland; My favorite movies are mostly historical: Last of the Mohicans, The Count of Monte Cristo, Far and Away, and some are sweet chick flicks: Return to Me; Always. Then there are the real classics (i.e. anything with James Stewart, Gregory Peck, or Cary Grant in it.)
JLL: Interesting about Cary Grant! My husband and I just watched Notorious last night. What do you do for fun?
NM: I love to go camping. We used to rough it when the kids were growing up. Now we have a vintage camper that we repainted this fall so it looks like a Dreamsicle (orange and cream). I also adore spending time with my grandkids and teaching them things around the farm, from gardening to woods lore. Speaking of which…we used to raise beef and goats and pigs—the usual farm critters—but now my sons have taken over and turned the property into a whitetail deer farm and hunting preserve. Seeing little fawns running around every spring? Now that's fun!
JLL: What's the next project coming up from Naomi Musch?
NM: My agent is shopping around three possibilities: an historical romance novella set in northern Wisconsin featuring a blacksmith hero and a newly arrived Norwegian immigrant girl, another historical romance novella featuring a lumberjack—but I don't  I'll tell much about that one yet, also set in Wisconsin. Finally, I'm working to finish a full-length novel called Letters From the Red Arrow, a WWI romance between a non-Native teacher working in a Native American boarding school and a Native widower gone to war, who leaves his daughter behind at the school. There are perils on both fronts.
 In the meantime, I'm going to turn my attention to re-issuing my out-of-print Empire in Pine series starting with The Green Veil that I mentioned earlier. I'm excited to look at those books again after a decade.
Here's something funny. Tonight, as I was writing my answers to this interview, a lady called me and asked me if I still had copies of books one and two to that series, because her sister had just finished book one and she needed them. Good thing I still have some!
JLL: Is there anything else you'd like to tell readers that I haven't asked?
NM: Yes! I would like to just say how much I appreciate every reader. These days the world is swamped with books. Anyone can pick up a book and put it down again ten minutes later to move onto something else. Every time a reader chooses to read one of my books, cover to cover, they're giving me their most valuable commodity—their time. I wish every reader knew how much that means to me. <3

JLL: Where can we find you on social media?
NM: I love connecting! And I'm happy to meet with or speak to your group too. Give me a wave at:
Website: NaomiMusch.com
Amazon Author Page: Naomi Musch
FB: Naomi Musch – Author
Bookbub: Naomi Musch
Goodreads: Naomi Dawn Musch
Twitter: @NMusch
Instagram: NaomiMusch
Pinterest: Naomi Musch
Monthly Newsletter: News of the Northwoods
That's it. Thanks, Naomi!
Naomi Musch is an award-winning author who crafts her stories from a deer farm in the pristine north woods of Wisconsin, where she and her husband Jeff live as epically as God allows near the families of their five adult children. She enjoys roaming around on the farm, snacking out of the garden, relaxing in her vintage camper, and loving on her passel of grandchildren. Naomi is a member of the American Christian Fiction Writers, the Wisconsin Writers' Association, and the Lake Superior Writers. Though she has written in a variety of venues, her great love is historical fiction. She would love to connect with readers around the web at the sites listed above.
I'm thrilled today to visit with J'nell Ciesielski, author of the historical-fiction novella "Night Fox" in The Highlanders collection (coming out November 15! Have you pre-ordered your copy yet?)
A bit about this engaging novella: After the failed Jacobite Rebellion of 1715, war-weary Deven McLendon returns home to discover a thief creating chaos on his lands. But this thief isn't like any other. When Rooney Corsen sets out to steal jewels to repay her family's debts and keep a roof over her little sisters' beads, never does she imagine snagging the laird's heart instead. If you love Scottish heroes and suspenseful stories, you'll love "Night Fox!"
And now to our conversation!
Jennifer Lamont Leo: First the basics. Where are you from, who's in your family, and all that good stuff?
J'nell Ciesielski: I was born in Florida, lived in Texas and Germany for a while, but have called Virginia home now for ten years with my husband, little girl, and a lazy beagle named Daisy.
JLL: Tell us briefly about your writing journey and how you got started as an author.
JC: About fifteen years ago when I was a junior in college was the first time I sat down to write a serious story. I threw everything in including the kitchen sink so I highly doubt that story will ever see the light of day. Once I got all those beginner mistakes out of my system, I wrote another and then another all the while studying the craft of writing, taking classes, and entering contests. 2013 I started submitting to agents and finally one saw promise in me. It was another four years before I landed my first contract.
JLL: What inspired you to write "Night Fox"?
JC: I had just finished writing an emotionally draining story and wanted to do something a little more fun set in my beloved Scotland. I'd had the idea of writing about a lady thief for a while, but could never figure out a full length novel so when the opportunity came up to write a novella I thought this idea would be perfect. A little twist on the classic Robin Hood story.
JLL: Why did you choose to set your story in 1717?
JC: My second favorite place on earth is Scotland (my first being right here in the good ol' US of A) and I try to set as many stories there as possible with a heavy emphasis on the Jacobite era in 1745. It's a time period that fascinates me, perhaps as hauntingly beautiful as the Highland way of life drew its dying breaths on the battlefield of Culloden. For Night Fox I wanted to focus on another less written about Jacobite era around the 1715 rebellion.
JLL: Tell us about your research process for your story.
JC: The Jacobite era is one of my favorites to write about and I've spent years researching it for various stories. So without trying to sound like a clever cogs, I already had a collection of head knowledge  of this time period though I did have to research a bit about the 1715 rebellion and how that would fit into the hero's backstory, where he fought, when he would have returned home, etc.
JLL: What reading material is next to your favorite reading spot?
JC: I can have anywhere from one to three books going at the same time. Not something I like doing because it's difficult to keep them straight, but necessity often dictates. A research book on whatever I'm writing, a bookclub book, and one I'm ready for me. I just finished American Duchess by Karen Harper which is about Consuelo Vanderbilt.
JLL: Oh, I loved American Duchess! What's on your music playlist?
JC: All kinds of stuff! Classical, rock, Scottish folk, big band, country, movie soundtracks. It just depends on my mood. I will never turn off a song by Led Zepplin or Rod Stewart 🙂
JLL: Any can't-miss movies, TV series, blogs, vlogs, podcasts, etc., that you'd recommend?
JC: Period dramas are my jam! Some of my recent favorites are: Turn, Outlander, Gran Hotel, Guernsey Literary and Potato Peel Pie Society, The Last Kingdom. I could go on and on, but I'll cut myself off here. Basically if you need series or movie recommendations, I'm your girl.
JLL: What do you do for fun?
JC: Read, travel as much as possible, and watch movies.
JLL: What's the next project coming up from J'nell Ciesielski?
JC: The Socialite, a story of two sisters climbing the social ladder in Nazi-occupied Paris, comes out in April 2020! Spies and romance galore!
JLL: Sounds great! We'll watch for it.
Thanks so much, J'nell!
About J'nell:
Believing she was born in the wrong era, J'nell Ciesielski spends her days writing heart-stopping heroes, brave heroines, and adventurous exploits in times gone by. Winner of the Romance Through the Ages contest and Maggie Award, J'nell can often be found dreaming of a second home in Scotland, indulging in chocolate of any kind, or watching old black-and-white movies. Born a Florida girl, she now calls Virginia home, along with her very understanding husband, young daughter, and one lazy beagle. Find out more at her website and on  Facebook and Twitter.
November 2019 New Releases
More in-depth descriptions of these books can be found on the ACFW Fiction Finder website.
Contemporary Romance:
Royally Yours by Betsy St. Amant, Ashley Clark, Liz Johnson, and Melissa Tagg — Tinsel, Vermont is known for its no-paparazzi policy and Christmas decorations that are fit for a queen. This holiday season, join four royals on a stroll through town square as they each find their Christmas wishes for a happily-ever-after…tiaras optional. (Contemporary Romance, Independently Published)
Restoring Christmas by Julie Arduini — A young woman overcome by grief teams up with a special education teacher to bring joy to the community through a Christmas-themed tourist attraction. (Contemporary Romance from Surrendered Scribe Media)
Valerie's Verdict by Hallee Bridgeman — Broken and battered, Valerie comes home and finds a lifetime of love waiting for her. (Contemporary Romance, Independently Published)
An Unexpected Family by June Foster — Grant Elliot leaves his father's veterinarian dynasty and overambitious twin brother to practice in the small town of Homedale, California. When local baker Kate Klein brings her ailing dog into the office, Grants's intrigued by the lab's gorgeous owner. He wants to get to know her but can't reveal his origins. What would she think if she knew his father's clinics cater only to the wealthy who spoil and pamper their pets instead of practicing genuine medicine? Kate Kline inherits Aunt Ella's Bake Shop when her aunt passes away and must make a success of the failing business or lose her father's respect. Now California Plastics, her major account, has moved their plant to Sacramento. She's faced with the possibility of closure and won't accept Grant's offer to bail her out. She doesn't need a man's help. (Contemporary Romance from Forget Me Not Romances [Winged Publications])
All is Bright by Chautona Havig, Toni Shiloh, Cathe Swanson, and Kari Trumbo — Four of your favorite contemporary romance authors join festive forces to bring you the fourth-annual Christmas Lights Collection. (Contemporary Romance, Independently Published)
Simply Smitten by Kimberly Rose Johnson — Business brought them together but will betrayal pull them apart? Michael Pierce co-owns a start-up software development company. They are well on their way to success when Michael discovers something that changes everything. Can the beautiful economist he hired fix the mess, or are they doomed to bankruptcy? Hailey is under a lot of pressure at work. Not the least of which comes directly from her new boss. She's dreamed of being a successful businesswoman, but now her heart wants more. Can she have love and a career, or will she have to choose? (Contemporary Romance, Independently Published)
By All Appearances by Dawn Kinzer — An attractive special events planner from a wealthy family and a disfigured musician find their lives entangled when he is hired as a caretaker on her family's estate. (Contemporary Romance from Mountainview Publishing)
Courting the Amish Nanny by Carrie Lighte — Embarrassed by an unrequited crush, Amish maedel Sadie Dienner needs a vacation from her life in Pennsylvania—and from romance. Until Christmas, she's working in Maine as a nanny to Amish widower Levi Swarey's twins. But Levi is frustratingly overprotective and they just can't see eye to eye on anything. And the worst part? Sadie can't seem to stop herself from losing her heart… (Contemporary Romance from Love Inspired [Harlequin])
General Contemporary/Women's Fiction:
Meant For Her by Joy Avery Melville — Kidnapped, raped, brutally beaten, and left for dead, Candi Reynolds becomes a prisoner of fear. Faced also with the impact of the unexpected break-up with her fiancé, and an unwanted pregnancy resulting from the attacks, she believes God has forsaken her. Choosing to move back to the Michigan horse farm owned by her older brother, Dr. Cam Reynolds, Candi goes into seclusion. Dr. Patrick (Mack) MacKevon, long-time friend of Cam's, watches from the sidelines at the farm where his horses are stabled, while Candi struggles to regain a sense of normalcy. His own big-brother tendencies develop into a much deeper emotion over the months he prays for her. Is it possible for Candi to put all of the pain and trauma behind her and renew her former relationship with the Lord? Will she allow her heart to open enough to discover authentic love, while making decisions of victory on her personal journey to joy? (General Contemporary, Independently Published)
When I Close My Eyes by Elizabeth Musser — A bestselling author, her daughter, and the perpetrator of her assassination attempt are brought together in a story about complicated choices, mental illness, forgiveness and grace. Set against the flaming hills of North Carolina and the peaceful shores of the Mediterranean Sea, When I Close My Eyes tells the story of two families, struggling with dysfunction and finding that love is stronger than death. (Contemporary from Bethany House [Baker])
A Beautiful Mess by Brenda S. Anderson — A single mother becomes guardian of her ex-husband's love child. (Women's Fiction, Independently Published)
Historical:
Wounded Heart
by
Colleen Hall
— Orphaned Della Hughes chafes at her strict Victorian upbringing and goes west with her uncle's family in order to find adventure and freedom. (Historical from Anaiah Press)
Misleading Miss Verity by Carolyn Miller — What happens when the hoydenish youngest daughter of the Viscount Aynsley is spirited off to Scotland and meets a kindhearted gardener of the mysterious Laird of Dungally? (Historical from Kregel Publications)
The Silk Merchant of Sychar by Cindy Williams — One woman, five husbands and a weary rabbi at the well who knows 'everything she ever did.' From the olive groves of Samaria to the bloodied sand of a Roman stadium to the exquisite silks brought from the East, The Silk Merchant of Sychar weaves color into the biblical account of the woman at the well. (Historical from Rhiza Press)
Historical Romance:
The Highlanders by J'nell Cieselski, Janet S. Grunst, Jennifer Lamont Leo, and Naomi Musch — Never underestimate the heart of a Highlander in these four romantic novellas set across two centuries from 1715 to 1915. (Historical Romance from Lighthouse Publishing of the Carolinas)
Marisol by Elva Cobb Martin — Alone and with child, Marisol Valentin flees Spain after murdering the nobleman who molested her. She is sold as an indentured servant at the Charles Town Harbor, but her ship is captured at sea by privateer Captain Ethan Becket, once a Charles Town minister, who is grieving his deceased wife. Ethan decides Marisol's elegant manners make her a perfect governess for his young son. But when he sets out on a quest to find his captured sister, said to be in Cartagena, little does he expect his new Spanish governess to stow away on his ship with her six-month-old child. Her offer of help to free his sister, however, is too tempting to pass up. As is her beauty and strength of character—until he learns she is a wanted murderess. Once their paths intertwine on a journey filled with danger, intrigue, and romance, only love and the grace of God can overcome their pasts and ignite a new beginning. (Historical Romance from Wild Heart Books)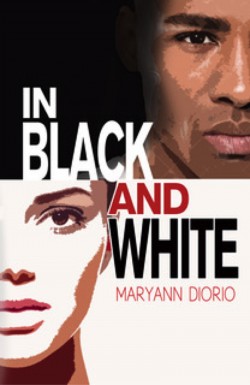 In Black and White by MaryAnn Diorio — When graduate student Tori Pendola and Jebuni Kalitsi, a Ghanaian exchange student and heir to his tribe's chieftaincy, fall deeply in love, they must face not only their own inner demons of rejection and guilt but also the demons of societal hatred bent on destroying their relationship. Will their love survive the cruel and bitter attacks against them? (Historical Romance from TopNotch Press)
Serving Up Love by Regina Jennings, Tracie Peterson, Jen Turano, and Karen Witemeyer — On the Menu for These Ladies? Adventure, Independence, and a Big Serving of Romance! A storied part of American history, Harvey Houses offered women a unique chance to gain independence and see amazing parts of this great country. (Historical Romance from Bethany House [Baker] Publishing)
While the Rain Whispered by Kim Williams — Clara Williams has a good life, but she would walk away from it if she could. She longs for adventure greater than both the confines her rural Texas town and the people she loves have to offer. Clara is certain the stories she writes for children contain more adventure than her reality. She cannot reconcile the internal frustration with her faith. When opportunity presents itself at last, Clara is faced with a choice between the life she's known and the life she longs to know, and the men who each belong in one but not the other. (Historical Romance, Independently Published)
Mystery/Thriller/Suspense:
Pocket Change by Debbie Archer — When Publisher's Clearing House winner, Mary Clare Casteel, decides to help rejuvenate her dying town, she has no idea she'll end up solving not one but two mysterious deaths. (Cozy Mystery from Mantle Rock Publishing)
Dead Wrong by Vannetta Chapman — When Agatha Lapp's brother and sister-in-law are tragically killed in a buggy accident, Agatha relocates to the new Amish community in Hunt Texas, nestled in the Texas Hill Country. She's there to make a success of her brother's dream–an Amish B&B. Agatha is friendly, efficient, and capable. She's also a fifty-five year old widow who has learned to be independent. When she discovers Russell Dixon's lifeless body in Cabin 3, she runs next door where retired detective Tony Vargas lives. The police determine that her guest died of natural causes, but as Agatha and Tony put together the events of the previous two days they become convinced that the police are Dead Wrong. (Cozy Mystery, Independently Published)
A Cross to Kill by Andrew Huff — John Cross is a small-town pastor, bent on leading his flock to follow God's calling. He's not the sort of man one would expect to have a checkered past. But the truth is that the man behind the pulpit preaching to his sheep was once a wolf–an assassin for the CIA. When John decided to follow Christ, he put that work behind him, determined to do penance for all the lives he took. He vowed never to kill again. Now someone wants the peaceful pastor to pay for his sins with his own life. And when a terrorist out for revenge walks into the church, John's secrets are laid bare. Can he keep his vow–even when the people he loves are in mortal danger? Will his congregation and the brave woman he's learning to care for be caught in the cross fire? In the end, John's life may be the only sacrifice he has left to offer. . . (Thriller/Suspense from Kregel Publications)
The Sleuth's Conundrum by Kimberly Rose Johnson — Danger lurks and suspicions abound when a librarian, her young assistant, and a local reporter try to solve the mysteries of both a dead woman and an abandoned child. (Cozy Mystery from Mountain Brook Ink)
Deadly Harmony by Marissa Shrock — Georgia Rae Winston's romance has broken up. But that's the least of her problems. Georgia and Detective Cal Perkins are through. Fine. Maybe it's an opportunity to give charmer Hamlet Miller a chance. But there's no time for romance when Georgia hosts her stepsister and her roommate, Quincy, during a college chorale tour—and Quincy steals Georgia's car and disappears. When her car turns up in a cemetery with a cryptic note lying on the front seat, Georgia decides to take action. As Georgia and her stepsister dig into the mystery, they uncover Quincy's tumultuous past. A past that points to a frightening present. They dig deeper and discover a web of deception they're determined to untangle, if they can stay alive long enough to bring the truth to light. (Cozy Mystery, Independently Published)
Romantic Suspense:
One Day Gone by Luana Ehrlich — Mylas Grey, the chief investigator for Senator Davis Allen, enlists the help of a beautiful photographer when he returns to his hometown to investigate the disappearance of Lizzie Allen, the senator's missing daughter. (Romantic Suspense, Independently Published)
Dangerous Christmas Memories by Sarah Hamaker — Hiding in witness protection is the only option for Priscilla Anderson after witnessing a murder. Then Lucas Langsdale shows up claiming to be her husband right when a hit man finds her. With partial amnesia, she has no memory of her marriage or the killer's identity. Yet she will have to put her faith in Luc if they both want to live to see another day. (Romantic Suspense from Love Inspired [Harlequin])
Speculative:
What If? by Roger E. Bruner — Three teens join forces with Holyland's outgoing president to prevent the inevitable election of a man who's determined to wipe out the remnant of New America's few remaining Christians. (Speculative, Independently Published)
Today I'm thrilled to welcome historical fiction author Janet Grunst to the Sparkling Vintage Life blog!  Janet's novels, A Heart Set Free and A Heart for Freedom, are set in 1700s America. Now she's contributed a heart-melting novella called "The Year Without Summer" to the historical romance collection The Highlanders (coming November 15; now available for preorder). Recently I was blessed to have a conversation with Janet about this intriguing story. Grab a cup of your favorite beverage and join us for a chat!
JLL: First the basics. Where are you from, who's in your family, and all that good stuff?
JG: I was the daughter of a career Naval officer and later married to one, so moving was a way of life. While I was born in CA and resided all over that state at various times, I've been blessed to live in numerous other places. Virginia has been home for many years, the last thirteen in Williamsburg. I'm a wife, mom of two sons who serve in the military, and a grandmother of eight including one set of quads.
JLL: Tell us briefly about your writing journey and how you got started as an author.
JG: In the late '70s, I became a stay-at-home-mom. Before long I had two columns in local papers and I began exploring writing fiction. A history buff my whole life, a pre-Revolutionary War era story was germinating in my head. Writing it was such a learning experience, not just about the craft, but about myself. After a few years of unsuccessfully trying to get it published, I had to return to full-time employment and raise my sons on my own. Dreams of writing were shelved for many years. I eventually remarried and my husband encouraged me to continue writing but the industry had vastly changed including the world of the internet. That first story, A Heart Set Free, was finally published thirty-one years after it was first written. The second book in the series, A Heart For Freedom, was published two years later.
JLL: What inspired you to write "The Year Without Summer"?
JG: I set the story in the villages in the Scottish Highlands and in northern Ireland where some of my ancestors lived.
JLL: Why did you choose to set your story in 1816?
JG: History is fascinating. At times national crises and life-changing, incidents are the result of other seemingly unrelated events. This story came together because of such inciting circumstances. 
JLL: Tell us about your research process for your story.
JG: Like most folks who write historical fiction, research is half the fun. Some times the biggest challenge is to halt the research and get back to writing. ;-}
JLL: Are there any particular challenges you're facing in your writing life?
JG: Since I'm a seat of the pants writer it can be a bit nerve-wracking to wait and see where the characters decide to take me.
JLL: How do you stay spiritually grounded as you write?
 JG: I have morning and evening quiet times as well as being involved in Community Bible Study which keeps me in the Word every day.
JLL: What reading material is next to your favorite reading spot?
JG: I usually have another writer's book to read and review.
JLL: Any can't-miss movies, TV series, blogs, vlogs, podcasts, etc., that you'd recommend?
JG: I love British dramas.
JLL: What's the next project coming up from Janet Grunst?
JG: I'm eager for the editing process of the third and final book in the Revolutionary War series. I'm also in the process of research for another story.
JLL: That's it! Thanks, Janet!
JG: Thank you so much, Jenny, for the visit.
Janet is a wife, mother of two sons, and grandmother of eight who lives in the historic triangle of Virginia (Williamsburg, Jamestown, Yorktown) with her husband. Her debut novel, A Heart Set Free was a Selah Award winner for Historical Romance. A Heart For Freedom was a Christian Indie Award winner. A lifelong student of history, her love of writing fiction grew out of a desire to share stories that communicate the truths of the Christian faith, as well as entertain, bring inspiration, and encouragement to the reader. She's a contributor to Colonial Quills. Learn more about Janet and her books by visiting her website. You'll also find her on Facebook, Twitter, and Pinterest.