I'm thrilled today to visit with J'nell Ciesielski, author of the historical-fiction novella "Night Fox" in The Highlanders collection (coming out November 15! Have you pre-ordered your copy yet?)
A bit about this engaging novella: After the failed Jacobite Rebellion of 1715, war-weary Deven McLendon returns home to discover a thief creating chaos on his lands. But this thief isn't like any other. When Rooney Corsen sets out to steal jewels to repay her family's debts and keep a roof over her little sisters' beads, never does she imagine snagging the laird's heart instead. If you love Scottish heroes and suspenseful stories, you'll love "Night Fox!"
And now to our conversation!
Jennifer Lamont Leo: First the basics. Where are you from, who's in your family, and all that good stuff?
J'nell Ciesielski: I was born in Florida, lived in Texas and Germany for a while, but have called Virginia home now for ten years with my husband, little girl, and a lazy beagle named Daisy.
JLL: Tell us briefly about your writing journey and how you got started as an author.
JC: About fifteen years ago when I was a junior in college was the first time I sat down to write a serious story. I threw everything in including the kitchen sink so I highly doubt that story will ever see the light of day. Once I got all those beginner mistakes out of my system, I wrote another and then another all the while studying the craft of writing, taking classes, and entering contests. 2013 I started submitting to agents and finally one saw promise in me. It was another four years before I landed my first contract.
JLL: What inspired you to write "Night Fox"?
JC: I had just finished writing an emotionally draining story and wanted to do something a little more fun set in my beloved Scotland. I'd had the idea of writing about a lady thief for a while, but could never figure out a full length novel so when the opportunity came up to write a novella I thought this idea would be perfect. A little twist on the classic Robin Hood story.
JLL: Why did you choose to set your story in 1717?
JC: My second favorite place on earth is Scotland (my first being right here in the good ol' US of A) and I try to set as many stories there as possible with a heavy emphasis on the Jacobite era in 1745. It's a time period that fascinates me, perhaps as hauntingly beautiful as the Highland way of life drew its dying breaths on the battlefield of Culloden. For Night Fox I wanted to focus on another less written about Jacobite era around the 1715 rebellion.
JLL: Tell us about your research process for your story.
JC: The Jacobite era is one of my favorites to write about and I've spent years researching it for various stories. So without trying to sound like a clever cogs, I already had a collection of head knowledge  of this time period though I did have to research a bit about the 1715 rebellion and how that would fit into the hero's backstory, where he fought, when he would have returned home, etc.
JLL: What reading material is next to your favorite reading spot?
JC: I can have anywhere from one to three books going at the same time. Not something I like doing because it's difficult to keep them straight, but necessity often dictates. A research book on whatever I'm writing, a bookclub book, and one I'm ready for me. I just finished American Duchess by Karen Harper which is about Consuelo Vanderbilt.
JLL: Oh, I loved American Duchess! What's on your music playlist?
JC: All kinds of stuff! Classical, rock, Scottish folk, big band, country, movie soundtracks. It just depends on my mood. I will never turn off a song by Led Zepplin or Rod Stewart 🙂
JLL: Any can't-miss movies, TV series, blogs, vlogs, podcasts, etc., that you'd recommend?
JC: Period dramas are my jam! Some of my recent favorites are: Turn, Outlander, Gran Hotel, Guernsey Literary and Potato Peel Pie Society, The Last Kingdom. I could go on and on, but I'll cut myself off here. Basically if you need series or movie recommendations, I'm your girl.
JLL: What do you do for fun?
JC: Read, travel as much as possible, and watch movies.
JLL: What's the next project coming up from J'nell Ciesielski?
JC: The Socialite, a story of two sisters climbing the social ladder in Nazi-occupied Paris, comes out in April 2020! Spies and romance galore!
JLL: Sounds great! We'll watch for it.
Thanks so much, J'nell!
About J'nell:
Believing she was born in the wrong era, J'nell Ciesielski spends her days writing heart-stopping heroes, brave heroines, and adventurous exploits in times gone by. Winner of the Romance Through the Ages contest and Maggie Award, J'nell can often be found dreaming of a second home in Scotland, indulging in chocolate of any kind, or watching old black-and-white movies. Born a Florida girl, she now calls Virginia home, along with her very understanding husband, young daughter, and one lazy beagle. Find out more at her website and on  Facebook and Twitter.
November 2019 New Releases
More in-depth descriptions of these books can be found on the ACFW Fiction Finder website.
Contemporary Romance:
Royally Yours by Betsy St. Amant, Ashley Clark, Liz Johnson, and Melissa Tagg — Tinsel, Vermont is known for its no-paparazzi policy and Christmas decorations that are fit for a queen. This holiday season, join four royals on a stroll through town square as they each find their Christmas wishes for a happily-ever-after…tiaras optional. (Contemporary Romance, Independently Published)
Restoring Christmas by Julie Arduini — A young woman overcome by grief teams up with a special education teacher to bring joy to the community through a Christmas-themed tourist attraction. (Contemporary Romance from Surrendered Scribe Media)
Valerie's Verdict by Hallee Bridgeman — Broken and battered, Valerie comes home and finds a lifetime of love waiting for her. (Contemporary Romance, Independently Published)
An Unexpected Family by June Foster — Grant Elliot leaves his father's veterinarian dynasty and overambitious twin brother to practice in the small town of Homedale, California. When local baker Kate Klein brings her ailing dog into the office, Grants's intrigued by the lab's gorgeous owner. He wants to get to know her but can't reveal his origins. What would she think if she knew his father's clinics cater only to the wealthy who spoil and pamper their pets instead of practicing genuine medicine? Kate Kline inherits Aunt Ella's Bake Shop when her aunt passes away and must make a success of the failing business or lose her father's respect. Now California Plastics, her major account, has moved their plant to Sacramento. She's faced with the possibility of closure and won't accept Grant's offer to bail her out. She doesn't need a man's help. (Contemporary Romance from Forget Me Not Romances [Winged Publications])
All is Bright by Chautona Havig, Toni Shiloh, Cathe Swanson, and Kari Trumbo — Four of your favorite contemporary romance authors join festive forces to bring you the fourth-annual Christmas Lights Collection. (Contemporary Romance, Independently Published)
Simply Smitten by Kimberly Rose Johnson — Business brought them together but will betrayal pull them apart? Michael Pierce co-owns a start-up software development company. They are well on their way to success when Michael discovers something that changes everything. Can the beautiful economist he hired fix the mess, or are they doomed to bankruptcy? Hailey is under a lot of pressure at work. Not the least of which comes directly from her new boss. She's dreamed of being a successful businesswoman, but now her heart wants more. Can she have love and a career, or will she have to choose? (Contemporary Romance, Independently Published)
By All Appearances by Dawn Kinzer — An attractive special events planner from a wealthy family and a disfigured musician find their lives entangled when he is hired as a caretaker on her family's estate. (Contemporary Romance from Mountainview Publishing)
Courting the Amish Nanny by Carrie Lighte — Embarrassed by an unrequited crush, Amish maedel Sadie Dienner needs a vacation from her life in Pennsylvania—and from romance. Until Christmas, she's working in Maine as a nanny to Amish widower Levi Swarey's twins. But Levi is frustratingly overprotective and they just can't see eye to eye on anything. And the worst part? Sadie can't seem to stop herself from losing her heart… (Contemporary Romance from Love Inspired [Harlequin])
General Contemporary/Women's Fiction:
Meant For Her by Joy Avery Melville — Kidnapped, raped, brutally beaten, and left for dead, Candi Reynolds becomes a prisoner of fear. Faced also with the impact of the unexpected break-up with her fiancé, and an unwanted pregnancy resulting from the attacks, she believes God has forsaken her. Choosing to move back to the Michigan horse farm owned by her older brother, Dr. Cam Reynolds, Candi goes into seclusion. Dr. Patrick (Mack) MacKevon, long-time friend of Cam's, watches from the sidelines at the farm where his horses are stabled, while Candi struggles to regain a sense of normalcy. His own big-brother tendencies develop into a much deeper emotion over the months he prays for her. Is it possible for Candi to put all of the pain and trauma behind her and renew her former relationship with the Lord? Will she allow her heart to open enough to discover authentic love, while making decisions of victory on her personal journey to joy? (General Contemporary, Independently Published)
When I Close My Eyes by Elizabeth Musser — A bestselling author, her daughter, and the perpetrator of her assassination attempt are brought together in a story about complicated choices, mental illness, forgiveness and grace. Set against the flaming hills of North Carolina and the peaceful shores of the Mediterranean Sea, When I Close My Eyes tells the story of two families, struggling with dysfunction and finding that love is stronger than death. (Contemporary from Bethany House [Baker])
A Beautiful Mess by Brenda S. Anderson — A single mother becomes guardian of her ex-husband's love child. (Women's Fiction, Independently Published)
Historical:
Wounded Heart
by
Colleen Hall
— Orphaned Della Hughes chafes at her strict Victorian upbringing and goes west with her uncle's family in order to find adventure and freedom. (Historical from Anaiah Press)
Misleading Miss Verity by Carolyn Miller — What happens when the hoydenish youngest daughter of the Viscount Aynsley is spirited off to Scotland and meets a kindhearted gardener of the mysterious Laird of Dungally? (Historical from Kregel Publications)
The Silk Merchant of Sychar by Cindy Williams — One woman, five husbands and a weary rabbi at the well who knows 'everything she ever did.' From the olive groves of Samaria to the bloodied sand of a Roman stadium to the exquisite silks brought from the East, The Silk Merchant of Sychar weaves color into the biblical account of the woman at the well. (Historical from Rhiza Press)
Historical Romance:
The Highlanders by J'nell Cieselski, Janet S. Grunst, Jennifer Lamont Leo, and Naomi Musch — Never underestimate the heart of a Highlander in these four romantic novellas set across two centuries from 1715 to 1915. (Historical Romance from Lighthouse Publishing of the Carolinas)
Marisol by Elva Cobb Martin — Alone and with child, Marisol Valentin flees Spain after murdering the nobleman who molested her. She is sold as an indentured servant at the Charles Town Harbor, but her ship is captured at sea by privateer Captain Ethan Becket, once a Charles Town minister, who is grieving his deceased wife. Ethan decides Marisol's elegant manners make her a perfect governess for his young son. But when he sets out on a quest to find his captured sister, said to be in Cartagena, little does he expect his new Spanish governess to stow away on his ship with her six-month-old child. Her offer of help to free his sister, however, is too tempting to pass up. As is her beauty and strength of character—until he learns she is a wanted murderess. Once their paths intertwine on a journey filled with danger, intrigue, and romance, only love and the grace of God can overcome their pasts and ignite a new beginning. (Historical Romance from Wild Heart Books)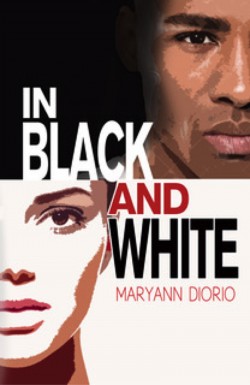 In Black and White by MaryAnn Diorio — When graduate student Tori Pendola and Jebuni Kalitsi, a Ghanaian exchange student and heir to his tribe's chieftaincy, fall deeply in love, they must face not only their own inner demons of rejection and guilt but also the demons of societal hatred bent on destroying their relationship. Will their love survive the cruel and bitter attacks against them? (Historical Romance from TopNotch Press)
Serving Up Love by Regina Jennings, Tracie Peterson, Jen Turano, and Karen Witemeyer — On the Menu for These Ladies? Adventure, Independence, and a Big Serving of Romance! A storied part of American history, Harvey Houses offered women a unique chance to gain independence and see amazing parts of this great country. (Historical Romance from Bethany House [Baker] Publishing)
While the Rain Whispered by Kim Williams — Clara Williams has a good life, but she would walk away from it if she could. She longs for adventure greater than both the confines her rural Texas town and the people she loves have to offer. Clara is certain the stories she writes for children contain more adventure than her reality. She cannot reconcile the internal frustration with her faith. When opportunity presents itself at last, Clara is faced with a choice between the life she's known and the life she longs to know, and the men who each belong in one but not the other. (Historical Romance, Independently Published)
Mystery/Thriller/Suspense:
Pocket Change by Debbie Archer — When Publisher's Clearing House winner, Mary Clare Casteel, decides to help rejuvenate her dying town, she has no idea she'll end up solving not one but two mysterious deaths. (Cozy Mystery from Mantle Rock Publishing)
Dead Wrong by Vannetta Chapman — When Agatha Lapp's brother and sister-in-law are tragically killed in a buggy accident, Agatha relocates to the new Amish community in Hunt Texas, nestled in the Texas Hill Country. She's there to make a success of her brother's dream–an Amish B&B. Agatha is friendly, efficient, and capable. She's also a fifty-five year old widow who has learned to be independent. When she discovers Russell Dixon's lifeless body in Cabin 3, she runs next door where retired detective Tony Vargas lives. The police determine that her guest died of natural causes, but as Agatha and Tony put together the events of the previous two days they become convinced that the police are Dead Wrong. (Cozy Mystery, Independently Published)
A Cross to Kill by Andrew Huff — John Cross is a small-town pastor, bent on leading his flock to follow God's calling. He's not the sort of man one would expect to have a checkered past. But the truth is that the man behind the pulpit preaching to his sheep was once a wolf–an assassin for the CIA. When John decided to follow Christ, he put that work behind him, determined to do penance for all the lives he took. He vowed never to kill again. Now someone wants the peaceful pastor to pay for his sins with his own life. And when a terrorist out for revenge walks into the church, John's secrets are laid bare. Can he keep his vow–even when the people he loves are in mortal danger? Will his congregation and the brave woman he's learning to care for be caught in the cross fire? In the end, John's life may be the only sacrifice he has left to offer. . . (Thriller/Suspense from Kregel Publications)
The Sleuth's Conundrum by Kimberly Rose Johnson — Danger lurks and suspicions abound when a librarian, her young assistant, and a local reporter try to solve the mysteries of both a dead woman and an abandoned child. (Cozy Mystery from Mountain Brook Ink)
Deadly Harmony by Marissa Shrock — Georgia Rae Winston's romance has broken up. But that's the least of her problems. Georgia and Detective Cal Perkins are through. Fine. Maybe it's an opportunity to give charmer Hamlet Miller a chance. But there's no time for romance when Georgia hosts her stepsister and her roommate, Quincy, during a college chorale tour—and Quincy steals Georgia's car and disappears. When her car turns up in a cemetery with a cryptic note lying on the front seat, Georgia decides to take action. As Georgia and her stepsister dig into the mystery, they uncover Quincy's tumultuous past. A past that points to a frightening present. They dig deeper and discover a web of deception they're determined to untangle, if they can stay alive long enough to bring the truth to light. (Cozy Mystery, Independently Published)
Romantic Suspense:
One Day Gone by Luana Ehrlich — Mylas Grey, the chief investigator for Senator Davis Allen, enlists the help of a beautiful photographer when he returns to his hometown to investigate the disappearance of Lizzie Allen, the senator's missing daughter. (Romantic Suspense, Independently Published)
Dangerous Christmas Memories by Sarah Hamaker — Hiding in witness protection is the only option for Priscilla Anderson after witnessing a murder. Then Lucas Langsdale shows up claiming to be her husband right when a hit man finds her. With partial amnesia, she has no memory of her marriage or the killer's identity. Yet she will have to put her faith in Luc if they both want to live to see another day. (Romantic Suspense from Love Inspired [Harlequin])
Speculative:
What If? by Roger E. Bruner — Three teens join forces with Holyland's outgoing president to prevent the inevitable election of a man who's determined to wipe out the remnant of New America's few remaining Christians. (Speculative, Independently Published)
Today I'm thrilled to welcome historical fiction author Janet Grunst to the Sparkling Vintage Life blog!  Janet's novels, A Heart Set Free and A Heart for Freedom, are set in 1700s America. Now she's contributed a heart-melting novella called "The Year Without Summer" to the historical romance collection The Highlanders (coming November 15; now available for preorder). Recently I was blessed to have a conversation with Janet about this intriguing story. Grab a cup of your favorite beverage and join us for a chat!
JLL: First the basics. Where are you from, who's in your family, and all that good stuff?
JG: I was the daughter of a career Naval officer and later married to one, so moving was a way of life. While I was born in CA and resided all over that state at various times, I've been blessed to live in numerous other places. Virginia has been home for many years, the last thirteen in Williamsburg. I'm a wife, mom of two sons who serve in the military, and a grandmother of eight including one set of quads.
JLL: Tell us briefly about your writing journey and how you got started as an author.
JG: In the late '70s, I became a stay-at-home-mom. Before long I had two columns in local papers and I began exploring writing fiction. A history buff my whole life, a pre-Revolutionary War era story was germinating in my head. Writing it was such a learning experience, not just about the craft, but about myself. After a few years of unsuccessfully trying to get it published, I had to return to full-time employment and raise my sons on my own. Dreams of writing were shelved for many years. I eventually remarried and my husband encouraged me to continue writing but the industry had vastly changed including the world of the internet. That first story, A Heart Set Free, was finally published thirty-one years after it was first written. The second book in the series, A Heart For Freedom, was published two years later.
JLL: What inspired you to write "The Year Without Summer"?
JG: I set the story in the villages in the Scottish Highlands and in northern Ireland where some of my ancestors lived.
JLL: Why did you choose to set your story in 1816?
JG: History is fascinating. At times national crises and life-changing, incidents are the result of other seemingly unrelated events. This story came together because of such inciting circumstances. 
JLL: Tell us about your research process for your story.
JG: Like most folks who write historical fiction, research is half the fun. Some times the biggest challenge is to halt the research and get back to writing. ;-}
JLL: Are there any particular challenges you're facing in your writing life?
JG: Since I'm a seat of the pants writer it can be a bit nerve-wracking to wait and see where the characters decide to take me.
JLL: How do you stay spiritually grounded as you write?
 JG: I have morning and evening quiet times as well as being involved in Community Bible Study which keeps me in the Word every day.
JLL: What reading material is next to your favorite reading spot?
JG: I usually have another writer's book to read and review.
JLL: Any can't-miss movies, TV series, blogs, vlogs, podcasts, etc., that you'd recommend?
JG: I love British dramas.
JLL: What's the next project coming up from Janet Grunst?
JG: I'm eager for the editing process of the third and final book in the Revolutionary War series. I'm also in the process of research for another story.
JLL: That's it! Thanks, Janet!
JG: Thank you so much, Jenny, for the visit.
Janet is a wife, mother of two sons, and grandmother of eight who lives in the historic triangle of Virginia (Williamsburg, Jamestown, Yorktown) with her husband. Her debut novel, A Heart Set Free was a Selah Award winner for Historical Romance. A Heart For Freedom was a Christian Indie Award winner. A lifelong student of history, her love of writing fiction grew out of a desire to share stories that communicate the truths of the Christian faith, as well as entertain, bring inspiration, and encouragement to the reader. She's a contributor to Colonial Quills. Learn more about Janet and her books by visiting her website. You'll also find her on Facebook, Twitter, and Pinterest.
October 2019 New Releases
More in-depth descriptions of these books can be found on the ACFW Fiction Finder website.
Biblical Fiction:
Lioness: Mahlah's Journey by Barbara M. Britton — To keep her orphaned sisters together, Mahlah must seek what has never been granted to girls, an inheritance of God's Promised Land. (Biblical from Harbourlight Books [Pelican])
Contemporary Romance:
Hiding from Christmas by Alice K. Arenz — No matter how hard she tries, Maddie Kelley can't seem to fit in at Ornamental, a company founded by her great grandfather and his best friend. Now, after yet another screw-up, she's been sent into the "enemy's" camp—two hours away from home for the next two months. A punishment or a blessing? Her life is turned upside down when the mundane turns unexpected, and she finally discovers where her heart truly lies. (Contemporary Romance from Forget Me Not Romances [Winged Publications])
Practically Married by Karin Beery — Ashley Johnson moved to northern Michigan to finally meet her fiancé face-to-face, but she arrived in time to attend his funeral. With no home back in Ohio, she decides to stay in what would have been their house, except his cousin Russ lives there too, and Russ has never heard of Ashley. To complicate matters, her fiancé accidentally willed her the family farm house. Eager to please everyone and desperate to disappoint no one, she proposes a marriage of convenience that could solve her and Russ' problems, if they can get past her aunt, his sisters, and an ex-girlfriend. (Contemporary Romance from Lighthouse Publishing of the Carolinas)
Once Upon a Christmas by Andrea Boyd, Mikal Dawn, Toni Shiloh, Angela Ruth Strong, and Jaycee Weaver — Embrace the magic of the Christmas season with these contemporary twists on timeless tales. Upon a Dream: A rare sleeping disorder keeps Talia from performing, but when Philip recognizes her gift, he'll do whatever it takes to see her onstage. Claim My Heart: Li Na and Colin Wen face off in a Mulan-esque courtroom battle where the real win might be losing their hearts. A Snow White Christmas: Sheltered heiress Amala White flees her conniving stepmother's plans and finds refuge with a handsome orchard owner and his seven quirky uncles. Christmas Ella: Reality TV meets Cinderella story when a location director is swept off her feet by a rising star. A Splash of Love: Las Vegas glitz meets Land of Enchantment culture in A Splash of Love, a modern twist on the Little Mermaid. (Contemporary Romance, Independently Published)
The Twin Bargain by Lisa Carter — A mutually beneficial temporary arrangement…But can they keep it strictly professional? Nursing student Amber Fleming couldn't be more stunned when ex-marine Ethan Green makes an offer: he'll babysit her twin girls if she cares for his injured grandmother. Amber knows it's temporary. Ethan isn't one for roots—or their hometown. But his steadfast caring has her wanting more than friendship. And with help from Amber's mischievous twins, can they risk becoming a forever family? (Contemporary Romance from Love Inspired [Harlequin])
The Amish Christmas Matchmaker by Vannetta Chapman — With her wedding business thriving, Annie Kauffmann could never leave her beloved Amish community. So when handsome Amish cowboy Levi Lapp tries to convince her father to move the family to Texas, she must put a stop to it. If Annie finds Levi a wife, he might forget his dream of moving…but can she keep from falling for him herself? (Amish Romance from Love Inspired [Harlequin])
Sara's Gift by Kimberly Rose Johnson — Christmas is the season of giving, but Sara isn't sure she is up to the task. Playing secret angel in high school was fun, and now, years later, Sara has the opportunity to do it once more on a bigger scale. She enlists the help of Gabe, her long-time best friend, to come up with a deserving recipient. But something is off with Gabe—he's more attentive than usual.
The Christmas season has put Gabe in a reflective mood. His evaluation of his life has left him lonely and wanting more. But can his heart have its desire? That's up to Sara. Can these two long-time best friends navigate their changing relationship, or will the romance Grinch steal their Christmas joy? (Contemporary Romance, Independently Published)
Their Christmas Prayer by Myra Johnson — Searching for a new start, Pastor Shaun O'Grady can't wait for his next foreign missionary assignment…until he begins working with Brooke Willoughby on the church's Christmas outreach program. Even as they clash over program specifics, Shaun and Brooke are drawn to each other. Now Shaun's not sure where he belongs: overseas for his ministry, or at home by Brooke's side… (Contemporary Romance from Love Inspired [Harlequin])
Her Amish Holiday Suitor by Carrie Lighte — Lucy Knepp has no time for heartbreaker Nick Burkholder…until a pretend courtship means she can finish her embroidery for a Christmas fund-raiser in peace. Nick's arrangement with the too-reserved Lucy is the perfect cover while he repairs the cabin his brother damaged. But once Nick sees how vibrant Lucy really is, can he prove himself—and show their love is for all seasons? (Amish Romance from Love Inspired [Harlequin])
General/Contemporary:
Chasing Dreams by Deborah Raney — Reconsidering her dream of law school, Joanna Chandler finds promise in a possible wedding planning career—especially when she meets wedding DJ Lukas Blaine. But there's more to Luke than meets the eye. The angry young boy he's been mentoring has lost his mother and become Luke's ward. How can Luke possibly find the time to start a new relationship or saddle someone else with a wounded child? He may have to let go of the woman of his dreams–and crush her dreams at the same time. (General/Contemporary from Kregel Publications)
Historical Romance:
Unwrapping Hope by Sandra Ardoin — When Phoebe receives a handcrafted cigar box by mistake, her desperation to give her daughter something special for Christmas drives her to suggest a trade with Spence Newland, a man she views as no more principled than her daughter's late father. But the more time she spends with the department store heir, the more Phoebe struggles to keep up her guard against him. Spence believes the cigar box will help him gain a reclusive investor's financial support for his proposed five-and-ten-cent stores. Yet he hesitates to bargain with a widow who mistrusts him for no apparent reason…until he meets a charming little girl at the train station who awaits the arrival of a prince. Will a betrayal in Phoebe's past and Spence's unraveling business plans derail their hope for happiness and keep a child's fairy tale from coming true? (Historical Romance from Corner Room Books)
Hope's Highest Mountain by Misty M. Beller — Ingrid Chastain travels readily with her father to deliver vaccines to a mining town in the Montana Territory. But after a tragic accident leaves her alone and injured, Ingrid finds rescue in the form of a mysterious mountain man who tends her wounds. Micah Bradley gave up his own medical career after unintentionally bringing home the smallpox disease that killed his wife and daughter. With Ingrid dead set on trekking through the mountains to deliver the medicine as soon as she's well enough, he has no choice but to accompany her through the treacherous, snow-covered Rocky Mountains. The risk-laden journey ahead will change their lives more than they could have known. (Historical Romance from Bethany House [Baker])
Aiming for Love by Mary Connealy — Josephine Nordegren is one of three sisters who grew up nearly wild in southwestern Colorado. She has the archery skills of Robin Hood and the curiosity of the Little Mermaid, fascinated by but locked away from the forbidden outside world–a world she's been raised to believe killed her parents. When David Warden, a rancher, brings in a herd much too close to the girls' secret home, her older sister especially is frightened, but Jo is too interested to stay away. David's parents follow soon on his heels, escaping bandits at their ranch. David's father is wounded and needs shelter. Josephine and her sisters have the only cabin on the mountain. Do they risk stepping into the world to help those in need? Or do they remain separated but safe in the peaks of Hope Mountain? (Historical Romance from Bethany House [Baker])
Lessons on Love by Susanne Dietze, Rita Gerlach, Kathleen L. Maher, and Carrie Fancett Pagels — Step back into the classroom alongside four new teachers who face unexpected tests. In 1840 New York, Gilda's religious beliefs are challenged. In 1870 Kansas, Mary helps ostracized immigrant children. In 1894 Michigan, Jesse discovers an unlikely friendship. And in 1904 Virginia, Margaret wants to make controversial changes. Will these tests teach the teachers about faith and love? (Historical Romance from Barbour Publishing)
Mystery:
The Silver Lode by Suzanne J Bratcher — A dying child and a seventy-year-old cold case draw historian Paul Russell and antiques expert Marty Greenlaw into a desperate search for the silver lode, a rich deposit of silver and gold one person considers worth murdering to keep. (Mystery from Mantle Rock Publishing)
Romantic Suspense:
Deadly Commitment by Kathy Harris — When Danielle Kemp walks out of her downtown Nashville condominium, she gets the eerie feeling that someone is watching her. She's convinced that the homeless man outside her building is stalking her. But after learning the real identity of the intimidating stranger, she faces something even more threatening?the truth about her fiancé. (Romantic Suspense from New Hope Publishing)
Cold Pursuit by Gayla K. Hiss — A December tour of Yellowstone National Park sounded like the perfect escape from Faith Chandler's problems at home—until she discovers her tour guide is her jilted childhood sweetheart, Jake Mitchell. (Romantic Suspense from Mountain Brook Ink)
Legacy Restored by Robin Patchen — She's a new Christian working to take down an art thief and murderer. He's a grieving artist who refuses to let another woman die needlessly. When their desires clash, will it lead to hostility… or fireworks? (Romantic Suspense, Independently Published)
Young Adult:
Heart of a Royal by Hannah Currie — Brought to the palace as a newborn, the royal life bestowed upon Mackenna Sparrow was never meant to last forever. With Princess Alina engaged to be married, Mackenna's presence as companion is no longer required and, like it or not, she must return to the birthright which should have been hers – that of a commoner. But not everyone at the palace wants her gone. When the truths she's based her life on start crumbling as fast as her future, will she find the courage to trust, both herself and the prince she's fallen in love with? (Young Adult from WhiteFire Publishing)
It's football season! Listen in as Jennifer discusses vintage football etiquette for the fans in the stands, what the well-dressed football fan wore in 1943, and more.
If you prefer to read rather than listen, scroll down to find a transcript of this episode.
Show Notes:
The Highlanders preorder: Kindle edition
The Highlanders preorder: print edition
"What it Was, Was Football" by Andy Griffith
Transcript of Episode 22: Sparkling Vintage Football!
Welcome to A Sparkling Vintage Life, where we discuss all things vintage and celebrate the grace and charm of an earlier era. It's September 26, 2019, as I record this. There's not much to report this week in writing news, just a reminder that The Highlanders novella collection is now available for preorder on Amazon. I'll put a  link in the show notes.
We're officially a couple of days into fall, and less than three months away from Christmas. Up here in North Idaho there's no denying now that summer's gone. In fact, according to the forecast, we're facing an unseasonably chilly weekend coming up. For me, it's definitely time to pull out the soft blankets and woolly socks and hunker down with a good book and a cat on my lap. But I know for many of you, you won't let a few skin-searing winds or freezing temperatures stop you from heading to the nearest stadium to grab a spot on the bleachers and cheer your favorite team to victory.
That's right, it's football season! And we'll be taking a sparkling vintage look at football today. For those of you listening outside the United States, I'm talking about American football, those great hulking men in their pads and helmets charging each other across the field, not what the entire rest of the world calls football, which we call soccer.
Now, anyone who knows me will tell you I'm not a great football fan. On Super Bowl Sunday I'm more interested in the snacks than in what happens on the TV, except, possibly, if the Chicago Bears are playing. Hometown loyalty leads me to take at least a passing interest in how the Bears are doing. Nonetheless, football and fall go together like salsa and corn chips. American football's history goes back over 100 years. It has its roots in rugby, a game played in England and brought to these shores. Some major changes in the game are credited to Walter Camp of Yale University, who introduced such key changes as the line of scrimmage and the forward pass. The late 19th and early 20th centuries were the glory days of coaches like Amos Alonzo Stagg and Knute Rockne and Pop Warner. Football's popularity started in the colleges but quickly spread to professional teams. The predecessor of the National Football League formed in 1920, almost exactly 100 years ago.
So I did a little digging around to find out what watching football was like, back in the good old days.
First of all, perhaps you're wondering what to wear to the big game. You may think that wearing your team's colors is quite enough, but not if you were a lady of fashion in, say, 1943. For a taste of mid-20th-century elegance, forego the team jerseys and sweatpants and take a page from Grace Margaret Morton, who wrote a home economics text titled The Arts of Costume and Personal Appearance. About "spectator sports" like football, Miss Morton recommends attiring oneself thusly:
"Good taste for any spectator sport calls for clothes which are casual and nonchalant. Textures should be sturdy and practical, without glint or sheen. The girl on a limited budget will choose coats and suits which can do double duty as street clothes by change of accessories. . . . The coat may be an all-season coat with water-repellent finish and zip-in lining, a bulky knit coat of fingertip or shorter length, or a fur-lined cloth coat. It may be fashioned from tweed, cheviot, camel hair, boucle, fleece, suede, or leather. Plaids, stripes, and plain colors are used.
The suit that is tailored of sturdy tweed or similar fabric is an excellent choice. Warm-weather suits made of hopsacking, seersucker, cotton tweed, or cotton cord are appropriate.
The dress suitable for spectator sports and campus wear may be one from wool jersey, washable flannel, cotton jersey, or corduroy. Separate skirts of denim, seersucker, hopsacking, cotton tweed, cotton cord, and linen suiting are correct when worn with matching or contrasting shirts or blouses.
The hat in keeping with this casual wear will be a fabric or felt cap, beret, cloche, or any narrow-brimmed hat. Gay wool or silk is used in scarves or hoods. Your creativity will be expressed in the manner in which you wear your scarf; find an interesting way to wear it.
The shoe is generally flat. One may choose saddle shoes, brogues, moccasins, oxfords, or ghillies. They may be made of calf, pigskin, or buckskin. Pumps with low or medium heels and made of leather, straw, or linen are also proper choices.
The glove worn for spectator sports will be of capeskin, pigskin, or cotton suede. String gloves, gloves with leather palms, or gay woolen or angora mittens are other possibilities.
The handbag that is carried may have shoulder straps. Calf, novelty fabric, or saddle leather are often thought of in relation to this type of costume.
Jewelry must be very restrained in design. Metal, wood, or leather will express a harmonious relationship to the attire for these occasions."
So there you have it, ladies. Pigskin: it's not just for the football anymore.
Of course, once you're properly attired for the Big Game, it's all for nought if you don't know how to behave. With gridiron season upon us, let us not neglect our manners. Here are some ways to root without rudeness.
In her 1940 book This Way Please, Eleanor Boykin advised fans on how to conduct themselves  properly. She wrote:
It is unsportsmanlike for the friends of a team to try to rattle players on the other side by booing or shouting personal remarks. Hurling criticism at the referee is both useless and crude. Enthusiasm for your side is a fine thing, but don't let it carry you to bumptiousness.
The members of a visiting team are your guests. Treat them like friendly enemies, and show them the courtesies you would like to have shown to your team on a return visit. When a player is hurt, forget sides. Give him a cheer and all the assistance he needs.
Back up your cheerleaders. Some stirring Rah! Rah's and choruses at the right time are not an affront to the opposing team, and they put heart into the schoolmates you have chosen to arouse school spirit.
And from an article in Seventeen magazine back in 1971:
"Lots of words have been written on the subject, but good sportsmanship still depends on how you play the game, no matter what game you're playing. Whether you cheat on an exam or on a court, it's equally dishonest and distasteful to others. Whatever the game, follow the three "Be's." BE fair. BE a good loser. BE quick to congratulate winners."
Now that you're dressed to kill and have bowled over the opposing team with your exquisite manners, nothing beats an epic tailgate party, which takes place in the relatively neutral ground of a parking lot or nearby field. Typical picnic fare–burgers, brats, sandwiches, potato salad–is served up from the tailgates of vehicles ina  spirit of good sportsmanship. But it can be fancier. One suggested tailgate luncheon menu from an old Lexington, Virginia, cookbook included baby mint juleps, cheese lace, cold cour-cherry soup, cold fillet of beef with sour cream, rice salad, hot rolls, and banana bourbon cake with banana creme anglaise! How do your game day snacks stack up against that feast?
So the next time your favorite team hits the field, be sure to dig up your pigskin gloves and jaunty beret before you politely cheer them on in the spirit of good sportsmanship. May the best team win!
And I'll be back in a moment with today's grace note.
Today's grace note is a link to a delightful recording that's been a fall classic in my family for years. It's called "What it Was, Was Football," and it was recorded by Andy Griffith way back in 1953. Many of you may remember Andy Griffith, who played Sheriff Andy Taylor on The Andy Griffith Show and later was the star of Matlock. Well, when he was just a young comedian starting out, he recorded this piece, in which he portrays a country bumpkin who accidentally stumbles across a football game, which he's never seen before. I'll play just a little snippet of it for you, so you can get a taste."
"What it Was, Was Football" is currently available on YouTube. Look for a link in the shownotes at sparklingvintagelife.com/podcast under Episode 22.
And that's our show for today. If you have a heart that sometimes yearns for the misty memories of yesteryear, be sure to subscribe to my newsletter at sparklingvintagelife.com. Leave a review on Apple Podcasts or Stitcher or wherever you get your podcasts. And tune in again next time when I'll be back to discuss another aspect of A Spa
To celebrate the release of the Downton Abbey movie, Jennifer shares the top 7 reasons she loves Downton Abbey.
If you would prefer to read rather than listen, scroll down for a transcript of the episode.
Show notes:
The Highlanders preorder: Kindle edition
The Highlanders preorder: print edition
The 1928 Jewelry Company: Downton Abbey Collection
Transcript for Episode 21: 7 Reasons I Love Downton Abbey
It's September 16, 2019, as I record this, and as the Downton Abbey movie is scheduled to release later this week, I thought I'd share with you the seven reasons I love Downton Abbey. Downton Abbey is the epitome of a sparkling vintage life, and while it's not everyone's fine china cup of tea, it certainly is mine. However, if you're not a fan, you may feel free to skip this episode as it will simply annoy you.
I only have one bit of writing news to share this week, and that's that The Highlanders novella collection is now available for preorder on Amazon. I'll put a  link in the show notes. My own contribution, a novella called The Violinist, is set in 1915, which happens to fall in the time period of Downton Abbey. But that's just a coincidence. I promise.
I was a great fan of Downton Abbey from the beginning. For those who might not be familiar with it, it was a British television drama that aired in from 200X to 201X on PBS. Created by Julian Fellowes, it followed a similar pattern as a much older series called "Upstairs, Downstairs," chronicling the lives of wealthy British people living lives of luxury juxtaposed against the servants who toiled for them below stairs. I loved watching these ways of life that were so foreign to me, both the nobles' lives and the servants' lives. Like all the best TV, movies, and books, it gave me a chance to escape my own reality and dream a little, in this case for an hour a week.
In anticipation of the movie being released later this week, I've broken down my appreciation for Downton Abbey into seven reasons.
First of all, it was set in my favorite time period, the early twentieth century. From the first episode set in 1912 through the 1920s, it was an era filled with drama. One of the things I love about history is not only learning the facts about historical events, but learning how these events touched the lives of individual people and families. For example, long-ago events World War II or the Korean War seem so much more real and vivid to us when we hear how they affected our fathers, uncles, or grandfathers who fought in the war, or how our grandmothers coped on the homefront with rationing and shortages and war-bond drives. Well, in the same way, Downton Abbey lets me see historical events through the lens of one household. They got the ball rolling with the sinking of the Titanic in 1912, which kicked off Season One's storyline. We saw the impact World War I had on different characters in different walks of life. We watched the wild spirit of the 1920s roll in, and all along, the various technologies: electricity, the telephone, the radio, the phonograph. One of my favorite scenes was from Season One where the dowager countess, Lady Violet, declares she will never have electricity in her house because of the damaging rays. Well, some people actually felt that way, and some still do feel suspicious about every wave of new technology that comes along. So my number-one reason for loving Downton Abbey is the time period.
The stories! Downton Abbey is great storytelling, pure and simple. There are mysteries. There are murders and suspicious and inconvenient deaths (poor Mr. Pamuk). There are jilted brides, sibling rivalries, conflicts and betrayals and treacheries of all sorts, punctuated by sweet and tender moments, sometimes from characters you'd least suspect of being capable of sweet and tender. And there's romance and heartbreak and more romance and more heartbreak and more romance and even some happy endings. There's good character development, with characters who grow and change over the course of the series. So my second reason for loving Downton Abbey is the storytelling.
The costumes ! The costumes. The dresses. The hats. The sparkly headbands and slinky gloves and luxurious jewelry. I could watch the series with the sound off and just enjoy the costumes. Even the outfits I hated, I loved.
Good values. In Downton Abbey, a person's character wins out over their social status. In a world where rich people are often vilified like cartoon villains simply for being rich, and poor people are often considered virtuous just for being poor, Downton Abbey showed a world where rich people could be good and kind and generous, and the lower classes were not necessarily saintly just because they were poor. To be sure, some of the wealthy characters were disgusting human beings–hello, Larry Grey. And many of the below-stairs people were, of course, men and women of sterling character. But most of them were a mixed bag: clever Lady Mary and snobbish Lady Mary. Kind Lady Edith and revengeful Lady Edith. Treacherous Thomas and vulnerable Thomas. Most of the characters are multi-dimensional, which means they're human, like every one of us. We can relate to them. And multi-dimensional characters also point back to good storytelling. I appreciated the fact that, at Downton Abbey overall, a person's quality of character mattered more than their social status.
Good manners mattered. Downton Abbey shows a type of civility that our world sorely needs today. To express anger with words, not fists or guns. To wash your face, get dressed, fulfill your commitments and keep your promises, even when the world around you is shifting. That's what good manners are. When everyone knows what behavior is expected of them and what to expect from others, things tend to run more smoothly. Good manners aren't all about using the proper fork at dinner, although that, too, has its place. At their core, good manners about treating other people with respect and kindness, no matter who they are. Carson the butler was often joke-worthy in his insistence on a proper way to do everything. And yet there's something reassuring having clear ideas about right and wrong, proper and improper, good and bad. In today's world where many people think everything's relative and there are no absolutes, such ideas are comforting. So, reason number five is good manners.
Downton Abbey is a multi-generational family saga, meaning there are storylines for characters of all ages, from the elderly dowager countess to the youngest child. (The dowager countess, played by the incomparable Maggie Smith, could constitute a reason all on her own.) I love a series that has interesting and even romantic storylines for older characters as well as those in the bloom of youth.
Reason Number Seven: Top-notch production values. From the décor of the interiors to the English scenery, British accents, and great casting, and aforementioned fabulous costumes, Downton Abbey is a treat to watch.
So there you have it: seven reason I love Downton Abbey. I'll check back later, after I've seen the movie, to share my impressions of it.
Today's grace note is the 1928 Jewelry Company, and specifically their Downton Abbey Jewellery Collection. You've heard me mention the 1928 Jewelry Company before. They're not a sponsor, and I'm not an affiliate, but I do like their jewelry.
According to the company's website, the Downton Abbey Collection was inspired by the Edwardian and Art Deco jewelry worn during the time period of Downton Abbey. It was created in collaboration with 1928's designers and the shows costume design team in England through an exclusive licensing agreement. From the earrings and necklaces, down to the bracelets and hair accessories, the Downton Abbey Jewellery Collection features authentic details and motifs from the late Victorian and early Edwardian eras.
As I write this in September 2019, they're having a sale on their Downton Abbey collection. I don't know how long the sale will last, but here's a link to the company.
If you would be so kind to leave a review of this podcast at iTunes or wherever you get your podcasts, I would so appreciate it. It feels awkward sometimes to ask for a review, sort of like fishing for compliments, but truly, nothing raises the visibility of a podcast like a healthy number of good reviews. So in the interest of helping other like-minded vintage lovers find this podcast, I'm asking you to leave a review, if you please. Remember that you can find the show notes at sparklingvintagelife.com under episode 21. And while you're there, you can sign up for my newsletter and be notified whenever a new episode is available.
And that's it for today! I'll be back soon to discuss another aspect of A Sparkling Vintage Life.
Cue the bagpipes! The Highlanders are coming! Four historical-romance novellas, four authors, four fetching Scotsmen aiming to win your heart. And, yes, one of them is mine. 🙂
My story, "The Violinist," takes you to 1915 Idaho. Homesick lumberjack Callan MacTavish despairs of ever seeing his Scottish homeland again. With kindness and patience, music teacher Rose Marchmont reaches a part of Callan's heart he'd long ago locked away. She sees beyond his rough exterior to the artistic heart beneath. He longs for more than he can offer her, but she doesn't know about the secret trauma that keeps him from crossing the sea.
Coming this November–pre-order your copy today!
September 2019 New Releases
More in-depth descriptions of these books can be found on the ACFW Fiction Finder website.
Contemporary Romance:
Reunited in the Rockies
by
Mindy Obenhaus
— For widow Kayla Bradshaw, restoring a historic Colorado hotel means a better life for her and her soon-to-arrive baby. But she needs construction help from Jude Stephens, the love she lost through a misunderstanding. Working with Kayla, the police officer finds himself forgiving her—and longing to rebuild her shattered confidence. But can they trust each other enough to forge a future together? (Contemporary Romance from Love Inspired [Harlequin])
A Man to Trust by Carrie Turansky — After years spent helping manage her family's Christian bookstore, it's time for Adrie Chandler to give her own dream of playing her flute with a symphony orchestra a chance. But can she really trust the beloved shop to new manager Ross Peterson? The man is too handsome, too charming….and too much a reminder of another dream Adrie had to let go of – marriage. Yet Ross surprises her by knowing a thing or two about making sacrifices. Suddenly, Adrie is questioning what she really wants. And whether the dreams she once thought unlikely are within reach after all. (Contemporary Romance from Flowing Stream Books)
Fall Flip by Denise Weimer — The tragic death of Shelby Dodson's husband–her partner in a successful Home Network house flipping business–stole love, status, and career. Now a bungalow redesign thrusts Shelby into the company of a new contractor. Scott Matthews remembers high-and-mighty Shelby from high school, and her prissy, contemporary style goes against his down-to-earth grain. When the house reveals a mystery, will its dark secrets–and their own mistakes–cost them a second chance at love? (Contemporary Romance from Lighthouse Publishing of the Carolinas)
Listening to Love by Beth Wiseman — Lucas is Amish. Natalie's Englisch. They are best friends—and friends only. Despite what the gossips say. Besides, they couldn't be together even if they wanted to be. Lucas would never leave the Amish faith, and Natalie is pursuing a degree in veterinary medicine. But when a terrifying accident happens, Natalie and Lucas are forced to confront their true feelings and decide if they can stay true to themselves and each other. (Contemporary Romance from HarperCollins Christian Publishing)
General Contemporary:
The Christmas Portrait
by
Phyllis Clark Nichols
— A family facing their first holiday season without Mama finds a way to celebrate Christmas. (General Contemporary from Gilead Publishing)
Historical:
Memories of Glass
by
Melanie Dobson
— 1942. As war rips through the heart of Holland, childhood friends Josie van Rees and Eliese Linden partner with a few daring citizens to rescue Eliese's son and hundreds of other Jewish children who await deportation in a converted theater in Amsterdam. But amid their resistance work, Josie and Eliese's dangerous secrets could derail their friendship and their entire mission. When the enemy finds these women, only one will escape. Seventy-five years later, Ava Drake begins to suspect that her great-grandfather William Kingston was not the World War II hero he claimed to be. Her work as director of the prestigious Kingston Family Foundation leads her to Landon West's Ugandan coffee plantation, and Ava and Landon soon discover a connection between their families. As Landon's great-grandmother shares the broken pieces of her story, Ava must confront the greatest loss in her own life?and powerful members of the Kingston family who will do anything to keep the truth buried. (Historical from Tyndale Publishing)
Historical Romance:
Treasured Christmas Brides
by
Amanda Cabot
, Rebecca Germany, Cathy Marie Hake,
Colleen L. Reece
,
MaryLu Tyndall
, and
Michelle Ule
— Six historical Christmas romances prove life's most priceless gifts come not in the form of polished gold or silver—but from the vast riches of a loving heart. (Historical Romance from Barbour Publishing)
Thankful for the Cowboy by Mary Connealy — Hero Tom MacKinnon rides up driving a wagon with a second wagon trailing him. He and his sister want to be hired to build windmills. They'll ask for very little money and, in exchange heroine, Lauren Drummond, newly widowed mother of four nearly grown sons, will help them learn to survive in the Sandhills of Nebraska. What to grow, what to hunt, how to build a sod house.
Tom's windmills will save her ranch. Lauren needs three windmills on this drought year or her growing herd of cattle is going to die of thirst. She agrees to teach him the ways of the Sandhills, and to give him fifteen head of cattle. She's not ready to think of another man. But Tom changes her mind. His little sister and one of her sons find love together before Tom and Lauren do. (Historical Romance, Independently Published)
The Return of the King's Ranger by Angela K. Couch — The war is over…for everyone but him. The war for American freedom is over, and the British have gone back to England. Not knowing what has become of his family since he was forced into the Continental Army nine years earlier, Myles Cunningham wants to go home as well. He returns to the Mohawk Valley with the understanding that he is believed to have been shot for deserting—fiction that might be made real if anyone recognizes him as the son of a Tory and a King's Ranger. Everything is wonderful in the growing community along the Mohawk River, except Nora Reid is still alone. With her brother happily settled and both her younger sisters starting families of their own, Nora feels the weight of her twenty-four years. A long walk leads her to the overgrown rubble of the Cunningham homestead where a bearded stranger begins to awaken feelings she'd lost hope of ever experiencing. With secrets abounding—including whether Myles even cares for her—Nora must determine what she is ready to give up and how far she will go to secure his affections. She begins to break through his defenses, but Myles can't risk staying. Not if he loves her. (Historical Romance from White Rose Publishing [Pelican])
Christmas Next Door by Susan Page Davis and Vickie McDonough — Visit an Old West Texas town where a mysterious benefactor leaves gifts each Christmas, but also where four pairs of neighbors battle over hearsay, secrets, and mysteries. (Historical Romance from Barbour Publishing)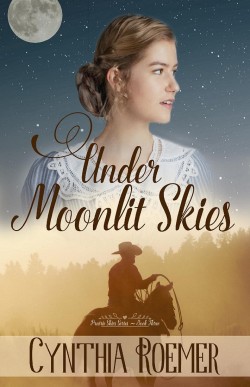 Under Moonlit Skies by Cynthia Roemer — Esther meets Stewart, her brother-in-law's ranch hand, when helping her sister recover from childbirth. Any interest she may have in the cowboy is hopeless, since she must return home to Cincinnati and the man her overbearing mother intends her to wed. till reeling from a hurtful relationship, Stew is reluctant to open his heart to Esther. But when he faces a life-threatening injury with Esther tending him, their bond deepens. Heartbroken when she leaves, he sets out after her and inadvertently stumbles across an illegal slave-trade operation, the knowledge of which puts him, as well as Esther and her family, in jeopardy. (Historical Romance from Mantle Rock Publishing)
Mail-Order Misfire by Davalynn Spencer — Preacher Bern Stidham is a peacemaker—when he's not carrying one on his hip. His little girl wants a helper for her widowed father and a mama for herself, so she writes for a mail-order bride. Without telling him. Recently widowed dressmaker Etta Collier is a half-step ahead of the banker who carries a lustful eye for her as well as the note on her home. When her pastor encourages her to answer an unusual letter from a little girl, hope opens an unexpected door. Running from one man's lecherous pursuit into the home of another she knows nothing about, Etta may have to risk everything to ease a little girl's loneliness and find a second chance at love. (Historical Romance, Independently Published)
The Witness Tree by Denise Weimer — Past betrayal has turned John Kliest's passion to his work as a builder and surveyor in the Moravian town of Salem, North Carolina. Now, to satisfy the elders' edict and fulfill his mission in Cherokee Territory, he needs a bride. But the one woman qualified to record the Cherokee language longs for a future with his younger brother. Clarissa Vogler's dream of a life with Daniel Kliest is shattered when she is chosen by lot to marry his older brother and venture into the uncharted frontier. Can she learn to love this stoic man who is now her husband? Her survival hinges on being able to trust him—but they both harbor secrets. (Historical Romance from Lighthouse Publishing of the Carolinas)
Romantic Suspense:
Don't Give Up On Me
by
Jodi Artzberger
— When Cragge Automotive Group's heiress, Amanda Cragge is left for dead, the only man she's ever loved finds her. As the threats continue, will she accept help from the man who left her eight years ago without explanation? When Ryker Scott returns to Otter Bay, he is brought face to face with his past. He thought he could handle coming back but he might have been wrong. As a trained Army Ranger, he's going to have to use his skills if he wants to keep the only woman he's ever loved alive.
Will their past become their future or will their futures be destroyed forever?(Romantic Suspense, Independently Published)
Breaking Point by Marji Laine — Ever since her father's death, Alynne Stone has had a series of strange "accidents." Police Lieutenant Jason Danvers believes her father was murdered. He tries to connect the attempts on Alynne's life, but things just don't add up. Even in a small town, the mere rumor of treasure can change lives, end friendships…maybe even kill? Still dealing with the pain of his own wife's death, he can't allow an innocent woman's life to be snuffed out on his watch. Especially one who shines as bright as Alynne. (Romantic Suspense, Write Integrity Press)
Fatal Strike by DiAnn Mills — FBI Agents Leah Riesel and Jon Colbert team up to track down a killer on the loose in Galveston, targeting law enforcement officials and using a fatal injection of snake venom to take them down. (Romantic Suspense, Tyndale House)
Thriller:
The Gryphon Heist
by
James R. Hannibal
— Talia Inger is a rookie CIA case officer assigned not to the Moscow desk as she had hoped but to the forgotten backwaters of Eastern Europe–a department only known as "Other." When she is tasked with helping a young, charming Moldovan executive secure his designs for a revolutionary defense technology, she figures she'll be back in DC within a few days. But that's before she knows where the designs are stored–and who's after them. With her shady civilian partner, Adam Tyler, Talia takes a deep dive into a world where only criminal minds and unlikely strategies will keep the Gryphon, a high-altitude data vault, hovering in the mesosphere. Even Tyler is more than he seems, and Talia begins to wonder: Is he helping her? Or using her access to CIA resources to pull off an epic heist for his own dark purposes? (Techno-thriller from Revell – A Division of Baker Publishing Group)
As we celebrate back-to-school time, join Jennifer Leo as she looks back at the life and times of college women in decades past, including Literary Snippets from Lucy Maud Montgomery and more.
If you prefer to read rather than listen, scroll down to find a transcript of this episode.
Show notes:
Jennifer's novels:
Ain't Misbehavin'
Transcript for Episode 20: Here Come the Co-eds! College Women of Yesteryear
As it's back-to-school time, I thought it would be fun to talk about college…specifically, what college was like for women in our favorite time period of the early- to mid-20th century.
But first, a brief update on my writing life. I've just returned from a wonderful three-day writing retreat in Post Falls, Idaho, only about an hour's drive from my home. I went with several other members of my monthly critique group and it turned out to be a time that was both refreshing and productive. We alternated lots of writing on our own with time spent together, cementing our friendships. For the most part we spent our days writing, interspersed with a nap here or a hike there, and then gathered at mealtimes and watched movies together in the evening. If you enjoy writing, I highly recommend taking a writing retreat, either on your own or with other like-minded writers who are serious about getting stuff done. I think the same could be said about just about any art, from painting to quilting to scrapbooking. Time away can be refreshing as well as productive. Since I live in a quiet household anyway and have few interruptions other than those I impose on myself, I don't know why I'm so much more productive on retreat, but there it is.
In other news, my historical-romance novella "The Violinist" will be published in November in a collection called The Highlanders. As the title indicates, each novella in the collection features a Scotsman. I took my Scotsman and I brought him to North Idaho as a logger in 1915. The other authors in the collection are J'Nell Cieselski, Naomi Musch, and Janet Grunst. I hope you'll watch for The Highlanders and give it a read and a review. When it's time for a sneak peek at the cover, I'll post it in the show notes over at sparklingvintagelife.com under Episode 20.
My 1930s standalone novel, Moondrop Miracle, alas, has not yet been able to find a home with a publishing house. However, I believe in this story so much that I'm now planning to indie-publish it through my own company, Mountain Majesty Media. I'm making some final tweaks and it will go to an editor this fall, and I'll also be auditioning cover designers soon. If all goes as planned, expect to see Moondrop Miracle in early 2020. And I'm still writing the first draft of the yet-untitled novel set in Hollywood in the 1930s. I took a break from it to get Moondrop Miracle ready to go to the editor, then I'll be back at it. And finally, I'm polishing up a proposal for yet another novel, this one set around the capsizing of the Eastland excursion boat in the Chicago River in 1915. The working title of that one is currently, very unimaginatively, Eastland. If you have a better idea, let me know. The proposal and sample chapters will soon go to my agent to see if any traditional publishers might be interested in publishing it. I'm still open to entertaining a traditional publishing deal even though independent publishing is seeming more and more attractive on multiple levels.
And if you happen to be in the area, I'll be speaking at the Idaho Writer's League Annual Conference in Sandpoint, Idaho, on September 20 and 21, 2019.
So that's what's been going on with me. Now on to our topic, which is what college was like for women, several generations ago.
I've had great fun researching this topic. For the most part, I enjoyed my college years. There were some bad things that happened during that time, to be sure, but there were very good things too.  So you need to know that my opinion of college is colored by my own overall positive experience, but I have very little firsthand or even secondhand knowledge of what college life is like today and how it compares. Those of you who are in college now or have kids in college would obviously know more about that than I do.
Another thing I want to say up front is that I no longer think college is right for everyone, especially in this day and age when so many alternatives are available.  Of course, for certain careers one needs to credentials and the contacts that only college can provide. But I think nowadays specialized training, trade school or apprenticeships or online learning or other ways to prepare to earn a living are just as valid and often more practical, depending on a person's life ambition. I'm also a strong proponent for self-education and lifelong learning no matter what path a person's formal education takes. So don't take this nostalgic look back at vintage college life and turn it into a blanket endorsement of college for everyone, because it isn't.
All that said, let's promenade back to peek at college women's experience in the early 20th century. As I said, I had so much fun researching college life in that era. Sometimes it sounded like one chafing-dish party after another. Chafing-dish parties were all the rage in women's dorms in the 1910s. Here's some of what I unearthed.
First, rather than "college woman," you'd be more likely to hear "college girl" or even "co-ed," which was short for "co-educational." Prior to the early 20th century, most colleges were segregated by gender. The majority were men's colleges, plus a smaller number of women's colleges. Women were more likely to attend finishing school, if they were from wealthy families, or to either get married or get a job straight out of high school if they weren't. I'm planning to say more about finishing schools in a future episode of this podcast, so we'll table that topic for now.
But back to colleges. In the late 19th and at the turn of the 20th century we had the land grant colleges which were now opening up coeducationally. It was still much rarer for women to attend college, and rarer still for them to attend colleges right alongside the men, the land-grant colleges notwithstanding. So when the first co-educational colleges came along, the female students themselves were called "co-eds" while male students were called "students." You'd see magazine articles written about "Fashions for the Co-Ed" or "Study Tips for the Co-Ed." In some places, female college students were still called co-eds right up into the 1960s, although by the early '80s when I graduated the term was no longer in use anywhere. We were all just "college students."
I looked up some old student manuals to see what college life was like. It was interesting to see what was deemed important. For example, a women's college in the American Southeast in 1927 devoted an entire section on the use of electric lights. Students had to be in their rooms with doors closed and lights out at 10:30 p.m., except on Saturdays 11:30 p.m. However, they were allowed two "light cuts" a week when they could keep their light on until midnight for studying. I'm wondering if electricity was so relatively expensive at that time that it had to be carefully regulated.
That same 1927 manual prohibited walking on the roofs of the buildings, making me wonder if that was a thing. It also prohibited smoking within a radius of ten miles of the college. First offense earned a reprimand. Second offense earned suspension. I have no problem with prohibiting smoking, especially these days when we know how harmful it is to our health, but the ten-mile radius seems a bit excessive, as does the punishment, especially because they didn't have the Surgeon General's Warning about tobacco back then. Interestingly, this particular college was located in Virginia, heart of tobacco-growing country.
Students were also only allowed to go for walks in groups, and the size of the group determined where they could go. For example, two or more students together could walk to certain places, while only six or more could walk other places. And the destinations were very specific: from this farm to that person's house, or through Dr. So-and-so's gate as far as the bend in the stream.
Needless to say, gentlemen callers were highly restricted at this college in that era. Men were allowed to call at the college on Saturday evenings between 7:30 and 10:30 and on Sunday afternoons from 3:00-5:45 and 8:30-10:00. Apparently they had to find something else to do with themselves between 6 and 8.
Chaperones were in high demand. "There are no evening engagements off campus unchaperoned," the manual intones, "for safety, to protect students from being misjudged and to safeguard the social good of the college." A list of approved chaperones was supplied. I think an entire future episode on chaperones, what they were, and what became of them is warranted, don't you?
At this school in 1927, students wore white blouses and dark skirts to classes, but they had to change into a dress for dinner. They could, if they wanted, give the impression of a dress by wearing a white skirt with their white blouse, or a dark blouse with their dark skirt, but no wearing a white blouse and dark skirt to dinner. That was daytime wear. Also, "girls costumed in knickers or trousers for hiking do not use the front hall after 6 p.m."
At another school several years later, in 1935, students were prohibited from dancing in public places, although presumably they could do so at private functions. They needed written permission from their parents to ride in an automobile. Their use of electric lights was not so restricted, but if they brought a radio from home they had to register it with the dean's office, pay an extra fee for it, and have it taken away if they played it too loud.
It would be interesting to see how these rules and regulations compare to the types of activities that are permitted and not permitted on campuses today.
Finally, it's been a while since I've brought you a Literary Snippet, so I want to close out this episode with a few insightful literary snippets about college life fifty or a hundred years ago.
In Anne of Green Gables by Lucy Maud Montgomery, published in 1912, Anne Shirley earns her teaching credential at Queen's, a school that's close enough to home that she can go home every weekend. Then in Anne of Avonlea she begins her first teaching job. At the end of Anne of Avonlea, she's preparing to go to Redmond College to further her education. Before she goes, she meets her neighbor, Mr. Harrison.
"I s'pose you'll be starting off for college in a fortnight's time?" [said] Mr. Harrison. "Well, we're going to miss you an awful lot, Emily and me."
"Yes, I'm going. I'm very glad with my head…and very sorry with my heart."
"I s'pose you'll be scooping up all the honors that are lying round loose at Redmond."
"I may try for one or two of them," confessed Anne, "but I don't care so much for things like that as I did two years ago. What I want to get out of my college course is some knowledge of the best way of living life and doing the most and best with it. I want to learn to understand and help other people and myself."
Mr. Harrison nodded.
"That's the idea exactly. That's what college ought to be for, instead of for turning out a lot of B.A.'s so chock full of book-learning and vanity that there ain't room for anything else. You're all right. College won't be able to do you much harm, I reckon." (excerpt from Anne of Avonlea by L. M. Montgomery)
In the next book, Anne of the Island, Anne goes off to Redmond. Her love interest, Gilbert Blythe, is also going to Redmond, although they aren't yet an item at this point. In a conversation the night before they leave, he says, "You look tired, Anne."
"I am tired, and worse than that, I'm disgruntled. I'm tired because I've been packing my trunk and sewing all day. But I'm disgruntled because six women have been here to say goodbye to me, and every one of the six managed to say something that seemed to take the color right out of life and leave it as gray and dismal and cheerless as a November morning."
"Spiteful old cats!" was Gilbert's elegant comment.
"Oh, no, they weren't," said Anne seriously. "That is just the trouble. If they had been spiteful cats I wouldn't have minded them. But they are all nice, kind, motherly souls who like me and whom I like it, and that is why what they said had such undue weight with me. They let me see they thought I was crazy going to Redmond and trying to take a B.A., and ever since I've been wondering if I am. Mrs. Peter Sloane sighed and said she hoped my strength would hold out till I got through; and at once I saw myself a hopeless victim of nervous prostration at the end of my third year; Mrs. Eben Wright said it must cost an awful lot to put in four years at Redmond and I felt all over me that it was unpardonable in me to squander Marilla's money and my own on such a folly; Mrs. Jasper Bell said she hoped I wouldn't let college spoil me, as it did some people; and I felt in my bones that the end of my four Redmond years would see me a most insufferable creature, thinking I knew it all, and looking down on everything and everybody in Avonlea; Mrs. Elisha Wright said she understood that Redmond girls, especially those who belonged to Kingsport, were 'dreadful dressy and stuck-up,' and she guessed I wouldn't feel much at home among them; and I saw myself a snubbed, dowdy, humiliated country girl shuffling through Redmond's classic halls in coppertoned boots.
Anne ended with a laugh and a sigh commingled. With her sensitive nature all disapproval had weight, even the disapproval of those for whose opinions she had scant respect. For the time being life was savorless, and ambition had gone out like a snuffed candle." (excerpt from Anne of the Island by L. M. Montgomery).
So that passage gives you some idea of the various ways people thought about college education for women in those days. Those were several of the common objections people had to women going to college.
After they arrive at Redmond, Anne speaks to her friend and fellow "freshette," Priscilla. In the book a "freshette" is a female first-year student, the female equivalent of a freshman. They talk about how overwhelmed and insignificant they feel as newcomers to campus. Anne says, "I suppose the trouble is we can't forgive big Redmond for not being little Queen's… When we left Queen's we knew everybody and had a place of our own. I suppose we have been unconsciously expecting to take life up at Redmond just where we left off at Queen's, and now we feel as if the ground has slipped from under our feet. I'm thankful that neither Mrs. Lynde nor Mrs. Elisha Wright know, or ever will know, my state of mind at present. They would exult in saying, 'I told you so,' and be convinced it was the beginning of the end. Whereas it is just the end of the beginning." (excerpt from Anne of the Island by L. M. Montgomery)
And then finally, after a few weeks, Anne gets fully into the swing of student life a Redmond. "For the next three weeks Anne and Priscilla continued to feel as strangers in a strange land. Then, suddenly, everything seemed to fall into focus–Redmond, professors, classes, students, studies, social doings. Life became homogeneous again, instead of being made up of detached fragments. The Freshmen, instead of being a collection of unrelated individuals, found themselves a class, with a class spirit, a class yell, class interests, class antipathies and class ambitions. They won the day in the annual "Arts Rush" against the Sophomores, and thereby gained the respect of all the classes, and an enormous, confidence-giving opinion of themselves. For three years the Sophomores had won in the "rush." That the victory of this year perched upon the Freshmen's banner was attributed to the strategic generalship of Gilbert Blythe, who marshaled the campaign and originated certain new tactics, which demoralized the Sophs and swept the Freshmen to triumph." (excerpt from Anne of the Island by L. M. Montgomery)
She goes on to describe many other fun doings of college life in that era.
Another delightful book that describes the college experience is Daddy Long-Legs by Jean Webster, published in 1912. Daddy Long-Legs is an epistolary novel, meaning it's written in the form of letters. In it, an orphan named Jerusha Abbott has been sponsored by an anonymous benefactor to go to college, under the stipulation that she write to him regularly, keeping him informed of her progress.
So in her letters, when she first gets to college, she says:
The Letters of Miss Jerusha Abbott to Mr. Daddy-Long-Legs Smith [she calls him Daddy Long-Legs because she doesn't know who he is, but she saw him from a distance once and knows he is tall].
Dear Kind-Trustee-Who-Sends-Orphans-to-College,
Here I am! I travelled yesterday for four hours in a train. It's a funny sensation, isn't it? I never rode in one before.
College is the biggest, most bewildering place—I get lost whenever I leave my room. I will write you a description later when I'm feeling less muddled; also I will tell you about my lessons. Classes don't begin until Monday morning, and this is Saturday night. But I wanted to write a letter first just to get acquainted.
To Mr. Daddy-Long-Legs
1st October
Dear Daddy-Long-Legs,
I love college and I love you for sending me—I'm very, very happy, and so excited every moment of the time that I can scarcely sleep. You can't imagine how different it is from the John Grier Home. I never dreamed there was such a place in the world. I'm feeling sorry for everybody who isn't a girl and who can't come here; I am sure the college you attended when you were a boy couldn't have been so nice.
My room is up in a tower that used to be the contagious ward before they built the new infirmary. There are three other girls on the same floor of the tower—a Senior who wears spectacles and is always asking us please to be a little more quiet, and two Freshmen named Sallie McBride and Julia Rutledge Pendleton. Sallie has red hair and a turn-up nose and is quite friendly; Julia comes from one of the first families in New York and hasn't noticed me yet. They room together and the Senior and I have singles. Usually Freshmen can't get singles; they are very scarce, but I got one without even asking. I suppose the registrar didn't think it would be right to ask a properly brought-up girl to room with a foundling. You see there are advantages!
My room is on the north-west corner with two windows and a view. After you've lived in a ward for eighteen years with twenty room-mates, it is restful to be alone. This is the first chance I've ever had to get acquainted with Jerusha Abbott. I think I'm going to like her.
Do you think you are?
Later…They are organizing the Freshman basket-ball team and there's just a chance that I shall get in it. I'm little, of course, but terribly quick and wiry and tough. While the others are hopping about in the air, I can dodge under their feet and grab the ball. It's loads of fun practicing—out in the athletic field in the afternoon with the trees all yellow and red and the air full of the smell of burning leaves, and everybody laughing and shouting. These are the happiest girls I ever saw—and I am the happiest of all!
There's much more to read about Jerusha Abbott and her college experience, including the fact that she changes her name from Jerusha to Judy, because she'd like to fit in better. So I do recommend, if you've never read it, Daddy Long-Legs by Jean Webster.
My final college-related literary snippet is from Campus Melody by Anne Emery. Published in 1955, Campus Melody tells the story of Jean Burnaby, who has received a scholarship to attend Overton College to study piano. I love the description of the campus:
"Jean's room was in Houghton House, the oldest of four women's dormitories at Overton College. An old brick building with high ceilings and Victorian woodwork, the floors slippery with age, the stairs grooved and creaking, it had the prettiest setting of any of the dorms, overlooking the new library, the older campus buildings, and the curve of the Ohio River, beyond which lay the Kentucky hills.
Jean loved everything about the college and her room, including the pink-and-blue curtains she had dreaded. They had turned out to be a dusty aqua with accents of coral and brown in impressionistic squares. The bedspreads were brown corduroy, and Melissa had contributed six lounging pillows covered in coral. Twin bookcases flanked twin study desks with coral blotters, set in the bay window, and each girl thought the other's collection of books looked fascinating. Jean and Melissa spent the first week together listening to orientation lectures, filling out questionnaires, attending discussions on possible careers and courses of study. They had gone to two parties for freshman girls, had bought two record albums at the Campus Book and Record Shop, had had one of the famous milk shakes at the Sweet Shop, the favorite village hangout for students, and finally stood in line with two hundred other freshman girls in the big gymnasium to register for classes."
At first all goes swimmingly for Jean. She has an active social life and keeps up with her classes. At first. Then she runs afoul of the housemother of her dorm, a stately lady with lavender-tinted gray hair. Jean and Melissa come in late one night.
"The girls ran up the flight of steps to the first floor as fast as their failing wind would permit and found themselves breathless and gasping, facing the housemother who had their cards in her hand.
"You didn't sign out," she said with a smile which was meant to be kind and patient. "That is our first rule, my dears."
"I'm sorry," said Jean, trying to think of an excuse and unable to. "I'm afraid we forgot."
"Being sorry doesn't help matters much, does it?" Mrs. Buxton smiled cheerily. "I am responsible to your parents for your morals, your conduct, and your study habits. And the only way I can cope with such a heavy responsibility is to have careful attention to the rules. Because," she said happily, with a gleam of inspiration, "minor infractions lead to major infractions. We must not weaken the foundation lest the walls crumble."
"We'll remember next time," Jean mumbled, feeling like kindergartner.
"I'm sure you will," Mrs. Buxton agreed amiably. "We're not surprised that freshmen find it hard to get used to our ways," she went on, as if freshmen had had no upbringing before coming to Overton, "but we do feel that the sooner everyone is accustomed to cooperation, the happier life will be for everyone. Don't you agree?"
Melissa had regained her breath. "We agree entirely, Mrs. Buxton," she said obligingly. "Thank you so much. Good night."
Mrs. Buxton looked pleased, if puzzled, at the thanks, and Jean wondered, giggling with Melissa as they climbed to the third floor, if it was hypocritical to agree with someone you disliked about rules you didn't believe in. And what else could you do?"
Well, soon Jean is given a rush by the big man on campus, and adventure ensues from there. If you feel like a fluffy, lightweight read that will nonetheless immerse you in another place, time, and way of looking at the world, look for Campus Melody by Anne Emery.
Today's grace note is a copy of my own book, Songbird and Other Stories. This is a collection of four short stories set in the Roaring Twenties, mostly in Chicago and one in northern Idaho. These stories feature characters from my Roaring Twenties series, so if you haven't read that series, this is a great way to get introduced to those characters and to the types of books they are. They're clean and wholesome and fun. I hope you would like them very much. So, to enter in a drawing for a copy of Songbird and Other Stories, simply go to sparklingvintagelife.com/podcast, click on episode 20 and leave a comment. In the comment I would like you to share a favorite memory from your schooldays. It could be college, high school, or elementary school. Just one memory you remember fondly from your schooldays. And in about a week or ten days, I will choose a name at random from those who have commented and you will have your choice of a print book, a large-print book, or an e-book copy of Songbird and Other Stories.
And that's it for our show today. I hope you've enjoyed this little stroll across the college campus of yesteryear. If you have a favorite memory from your college days that you'd like to share, or a favorite novel set on a college campus that you'd like to recommend, feel free to leave a comment at sparklingvintagelife.com/podcast under Episode 20.